An alleged sex abuse victim of R Kelly has spoken out to share horrifying details of what she claims was a physically and mentally abusive relationship with the singer. It comes weeks after the mothers of several young women accused the R&B star of running a sex cult and holding their daughters in his mansions against their will.
In a new Buzzfeed expose against the musician, Jerhonda Pace says she met R Kelly, 50, when she was aged 15 in 2008. At the time, R Kelly was on trial for 14 counts of creating child pornography and was defended by Pace in the midst of public backlash.
After R Kelly's subsequent acquittal, Pace reportedly told MTV outside the courthouse: "They can't call him a pedophile anymore. They can't say he likes little girls. They don't have proof of that. Because he's innocent now. He's free."
However, Pace is now telling a different story. A year after R Kelly was found not guilty on all counts, the Age Ain't Nothing But A Number singer allegedly invited Pace to one of his homes where they engaged in oral sex.
According to Pace, she was ordered to keep quiet about their encounter and forced to write and sign letters claiming she had stolen from the musician and that her parents tried to blackmail him. Pace now says all of this was false.
Explaining her motivation for revealing the alleged truth of their relationship, Pace says: "If I can speak out and I can help them get out of that situation, that's what I will do. I didn't have anybody to speak up on my behalf when I was going through what I was going through with him. He's brainwashed them really bad, and it kind of reminds me of Charles Manson. I just really hope I can help these women out. Kelly needs to be stopped."
Moments before having intercourse with R Kelly for the first time, Pace claims she was given alcohol. Shortly after, Pace told R Kelly of her real age but they continued having sex over the next several months and she alleges their sexual encounters were filmed without her permission.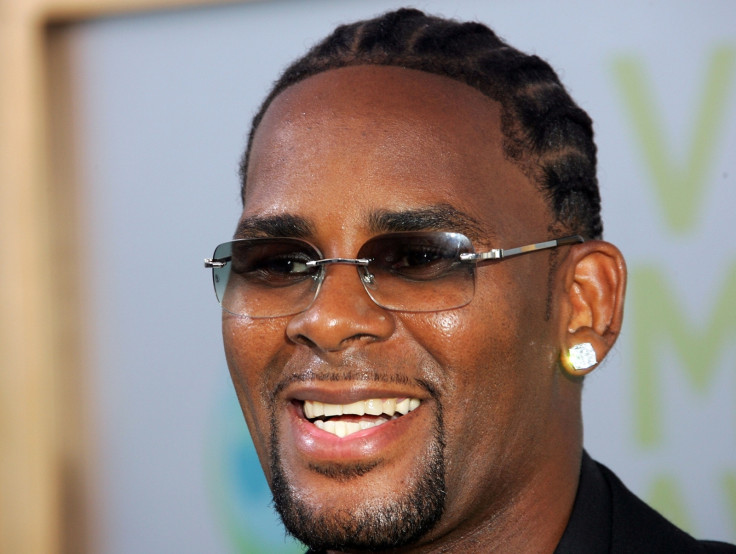 Similar to the allegations about R Kelly's sex cult, Pace claims she was made to comply with rules set by R Kelly regarding what clothes to wear, and when she could shower and eat. According to Pace, their relationship came to an end in January 2010 and turned violent during one of their final arguments. Recalling the alleged incident, Pace said: "I was slapped and I was choked and I was spit on."
In her interview with the publication, Pace continued: "His music overshadows everything when it comes to his wrongdoings. Nobody thinks about the damage he's done or is doing to young women, and his personal life means nothing when it comes to executives making money off of him.
"I know speaking out against Kelly, Kelly could sue me. But I'm really not worried about it anymore. I feel like this is a healing process for me, because I've been holding this in for so many years, and to see that he always gets away with it, it's just not right. I'm just going forward with my head held high."
R Kelly vehemently denies the sex cult and sex abuse allegations against him. In a statement released on his behalf, R Kelly's lawyer Trevian Kutti said: "The allegations against Mr Kelly are false and are being made by individuals known to be dishonest.
"It is clear these continuing stories are the result of the effort of those with personal agendas who are working in concert to interfere with and damage his career. Mr Kelly again denies any and all wrongdoing and is taking appropriate legal action to protect himself from ongoing defamation."