Rabbis fearing 'senseless hatred' organise boycott of Donald Trump speech at pro-Israel event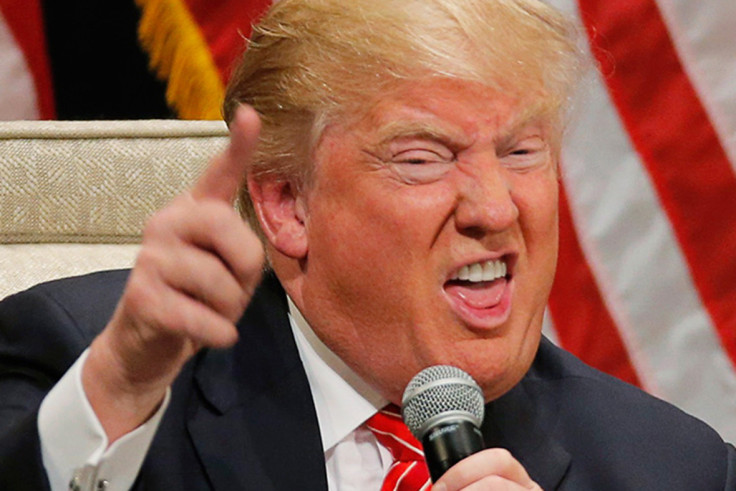 Dozens of American rabbis are organising a boycott of presidential candidate Donald Trump's speech at a pro-Israel conference because they don't trust his position on the nation — and are experiencing a frightening sense of deja vu witnessing his hate-fueled campaign, said representatives.
Jewish leaders are worried about Trump's pledge to be "neutral" about peace talks between Palestine and Israel. But they're also concerned about his message of "senseless hatred," which reminds them of a violent, totalitarian leader in Europe.
"When he speaks hatefully of Mexicans or Muslims ... we recall a time when anti-Semitism put Jews at deathly danger," said a statement by boycott organisers from the Union for Reform Judaism, the largest Jewish group in the US.
"These are the darkest days for Republican Jews like myself," former George W. Bush speechwriter Noam Neusner wrote in the Jewish weekly the Forward. The GOP frontrunner "has built within our party the nearest thing America has ever seen to a European nativist working-class political movement. Such movements, to put it mildly, have never been good for the Jews."
Trump "embodies 'Sinat chinam' — senseless hatred," said Rabbi David Paskin of Palm Beach Gardens, Florida. "We are against the ugliness that has engulfed this election season. He has driven much of it, from his comments about Mexicans and Muslims to the violence at his rallies."
Some 40 rabbis so far back the plan to pass out flyers requesting that those attending the annual gathering of the American Israel Public Affairs Committee in Washington — as many as 18,000 participants — either skip Trump's speech on 21 March or walk out as the candidate begins speaking.
Conference delegates are supposed to be there to "cheer on Israel," a former leader of the liberal Reform movement, Rabbi Eric Yoffie, wrote in Haaretz. "But not this year. American Jews, looking around in stunned disbelief, are concluding that ... enough is enough. American Jews are "beginning to wake up. And they are getting ready to take on Donald Trump," he added.
Hillary Clinton, Ted Cruz and John Kasich have also confirmed their attendance at the conference. No similar action is planned during their speeches. There was no immediate response to the boycott from the Trump campaign.
Trump has portrayed himself as a friend of Israel, and noted repeatedly that his daughter, Ivanka, converted to Judaism after marrying into an Orthodox family. He has insisted that no other presidential candidate would be "stronger on Israeli-American relations," said campaign spokeswoman Hope Hicks.
But he has also said he will remain "neutral" in any Israel-Palestinian peace talks which he insists will help him be a better negotiator.
© Copyright IBTimes 2023. All rights reserved.