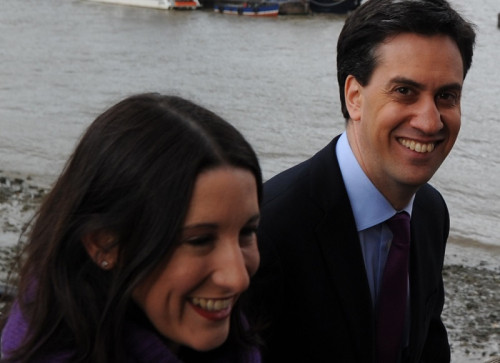 Unemployed people in the UK would lose their jobless benefit if they failed a "basic skills test" if the Labour Party wins the next general election.
Rachel Reeves, Labour's shadow work and pensions secretary, is expected to announce the tougher welfare policy.
The move, which would mean claimants on Jobseeker's Allowance would have to take maths, IT and English tests, is designed to tackle the worrying social phenomenon of young people not in education, employment or training called "Neets".
Reeves' policy would also see the unemployed having to take up part-time training or lose their benefits.
"We all know that basic skills are essential in today's jobs market, but the shocking levels of English and maths among too many jobseekers are holding them back from getting work," Reeves is expected to say.
"This traps too many jobseekers in a vicious cycle between low paid work and benefits."
"Government plans in this area just aren't enough. They're now asking jobseekers who exit the failed Work Programme to take up literacy and numeracy training, three whole years after those people first make a claim for benefits."
The policy, announced ahead of the European Parliamentary Elections in May, may be seen as a counter to the Coalition Government's "tough" stance on welfare reform and the rising popularity of the right-wing UK Independence Party.
The move will also link into Labour's "cost of living crisis" campaign as Reeves is expected to claim that a record number of people are stuck in in low-paid jobs or working shorter hours than they want.
The UK's current unemployment rate is 7.4% – a figure economist have predicted will drop by early 2015 just months before the general election.
But the number of young people who are jobless is very high at 941,000, according to the Office for National Statistics.
In addition, the country has 2.62 million economically inactive 16 to 24 year olds.