Rachelle Grimmer's Second Child Dies After Texas Food Stamps Shooting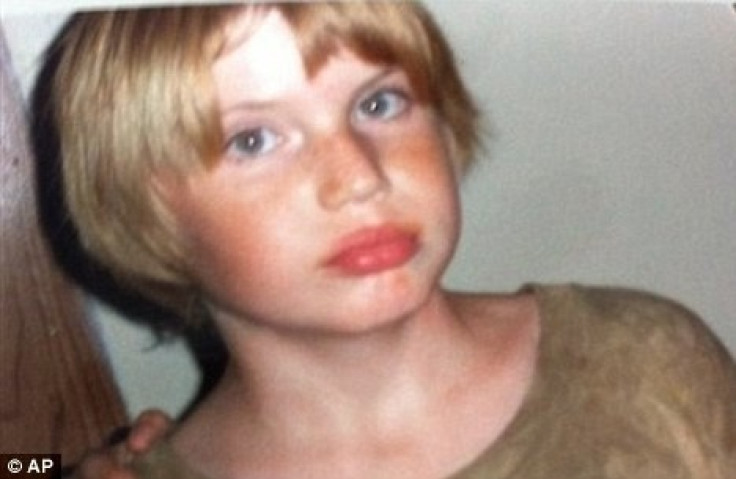 A 10-year-old boy who was shot by his mother after she was refused food stamps died Thursday, a day after his sister lost her life.
Timothy Grimmer died Thursday night after his father, Dale Grimmer, decided to pull him off life support after consulting with doctors at a San Antonio hospital
According to the children's grandmother, Mary Lee Shepherd, the mother of the children's father, had spent several hours by Timothy's bedside before coming to the heart-breaking decision to take him off the life support machine.
His sister Ramie, aged 12, died on Wednesday night at the same hospital, also after being shot by her mother Rachelle Grimmer.
Grimmer, 38, shot both the children on Monday then killed herself after a seven-hour standoff with police at the Texas Department of Health and Human Services office in Laredo, Texas.
She entered the building armed with a handgun and demanded to speak to a supervisor after she had been denied food stamps. Authorities say when she was taken to a private room, she pulled out the gun and held two employees and the supervisor temporality hostage.
The supervisor managed to persuade Grimmer to let the other two employees go, with the 25 or so other people already managed to leave the building without harm.
At around 7:45 CST, Grimmer let the supervisor go, leaving just her and her two children inside the state welfare building.
Authorities have since said Grimmer was armed with a .38-caliber handgun and at least 50 rounds of ammunition during the siege.
After failing to negotiate with police, three gunshots were heard coming from inside the building at around 11:45pm CST. When a SWAT team entered, Grimmer's body was found next to her two wounded children.
Timothy and Ramie were airlifted to a San Antonio hospital in an unsuccessful attempt to save their lives.
Throughout the standoff, 12-year-old Ramie regularly updated her Facebook, including one post in which she eerily predicted that she "may die 2day."
She later posted another status update explaining "I'm bored" before writing "ahhhhhhhhhhahhhhhh" as the stand-off began to take hold.
On her final update, she wrote "tear gas seriasly (sic)" around an hour before officials say she was shot by Grimmer.
This update was commented on by the girl's other grandmother with the words: "I'm here for you guys. no reason to be afraid."
The children's other grandmother said Grimmer's problems extended beyond trying to feed the children.
"My son knew she was mentally ill and tried to get her help," she said.
Rachelle Grimmer had recently moved to Laredo from Zanesville, Ohio. The Health and Human Services Commission have released details of their communications with her about applying for food stamps, which date back to July 7.
She was told that she would not qualify for "emergency benefits" as she was already receiving child support and she did not supply sufficient information to receive food stamps.
Besides an 18-page application, families who seek food stamps must provide additional information such as proof of employment and residency.
Authorities have said that they closed the Grimmer case on Aug. 8 because she did not provide proof of her income.
Grimmer called the agency again Nov. 16 to ask to have someone look into her case. A spokesperson for the Texas Health and Human Services said Grimmer's last contact with the agency appeared to be a phone call in mid-November.
© Copyright IBTimes 2023. All rights reserved.