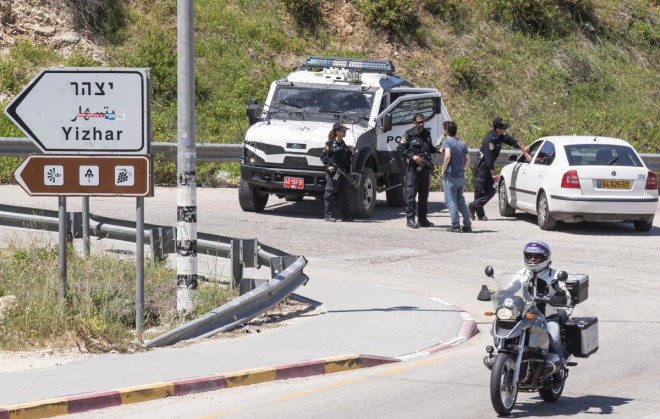 An Israeli woman who allegedly said it was right to kill Israeli soldiers to defend illegal buildings in the hard-line settlement she lived in has been arrested by police.
The 22-year-old from Yitzhar settlement, south of the he West Bank city of Nablus, was detained on charges of inciting violence, police said.
The woman, who has not been named, allegedly argued it was legitimate to use lethal violence against Israeli Defence Forces (IDF) if they moved to evacuate or demolish illegal buildings in the outpost in a private email thread between Yitzhar residents.
In April, six Israeli policemen were injured by stone-hurling Yitzhar settlers who rioted after security forces pull down five structures in the area.
In the email conversation a woman said that, while throwing stones at Arabs was clearly legitimate, it was also permissible to reserve the same treatment to Jews under certain circumstances "even if the rock causes the death of a soldier," The Times of Israel reported.
Another settler, said to be a teenager reportedly contended that as Jewish law, or Halacha, allows killing a thief, IDF soldiers threatening Jewish homes could be treated the same way.
The two were said to have been reported to police by other Yitzhar residents.
Foreign Minister Avigdor Liberman described the settlers involved as "marginal, extremist" and said they will be prosecuted.
"Those who incite and talk about the murder of soldiers must be prosecuted. We have the state attorney, the police and the law, and there is no reason for us to pardon these people," Liberman said.