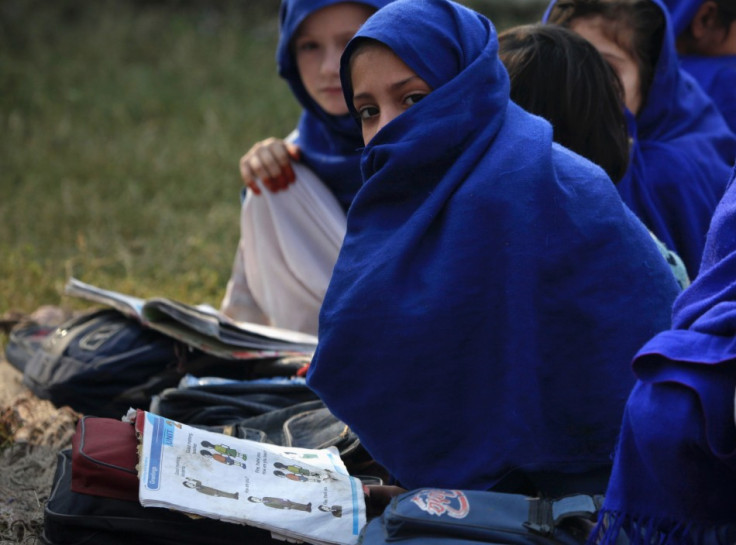 Schools in Afghanistan have been undergoing a makeover for the last two years by going the Taliban way of curriculum and teaching, it has been revealed.
The Afghan government's ministry of education struck a deal with the Taliban under which schools would be allowed to function and spared from attacks. In return, the schools would adopt a highly conservative curriculum and textbooks and more mullahs (Islamic theologists) would be hired as teachers, according to the Afghan Analysis Network (AAN), an independent policy think-tank.
Over the last two years, the number of attacks on Afghan schools has come down and Taliban are increasingly letting schools to function in the areas where they have considerable influence, the AAN has noted.
"The Taliban allowed schools to re-open if certain demands were met - and these have remained constant since 2007: adopt the Taliban curriculum, based on the 1980s mujahideen curriculum and textbooks, and hire teachers of religious subjects linked to the Taliban, usually in addition to ministry of education teachers," Antonio Giustozzi and Claudio Franco, who authored the study, have said.
Even though the Taliban rule in Afghanistan formally ended a decade ago, nothing much has changed about its society and culture. "The ministry of education leadership seemed keen to turn deal-making on schools into a confidence-building measure for future political negotiations. The Taliban, on the other hand, appear more motivated by the need to improve relations with rural communities, who are themselves increasingly wary of a conflict which never seems to end," Giustozzi and Franco have noted.
"The main losers in this new modus vivendi are Afghan girls," the report has added.