Rock band Radiohead has reportedly removed all traces of its presence from the internet. The quartet, fronted by Thom Yorke, replaced its website homepage with a white landing page, and sent out hints as to its next musical installment via hard copy leaflets to fans in the post. The move fuels speculation as to when, and how, the band will release its forthcoming ninth studio album.
Radiohead – who recently revealed three tour dates in London in May, as part of a world tour – has also deleted its history on its social media accounts. The band's Twitter Feed, which counts 1.5m fans, now reads "@Radiohead hasn't tweeted yet", while its official Facebook page has no previous posts or content whatsoever.
As The Guardian reported on 2 May, fans have received cryptic cards in the post from the band, which state: "Sing the song of sixpence that goes 'Burn the witch'." The move has become a talking point for fans, who are wondering how the band will promote its ninth studio album, which is rumoured to see a June release.
Radiohead is known for both its unusual marketing campaigns and opposition to streaming culture. Slamming Spotify in recent years, the band promoted seventh studio album In Rainbows as a 'pay what you feel' initiative online.
The, as yet untitled, new album is the first LP to come from the band since 2011's King of Limbs, which saw Yorke handing out Radiohead themed newspapers at record stores – just days after the band announced the album via the release of music video Lotus Flower. A recent side project of Yorke's, Tomorrow's Modern Boxes, was released via download service BitTorrent, with a song and a video available for free download.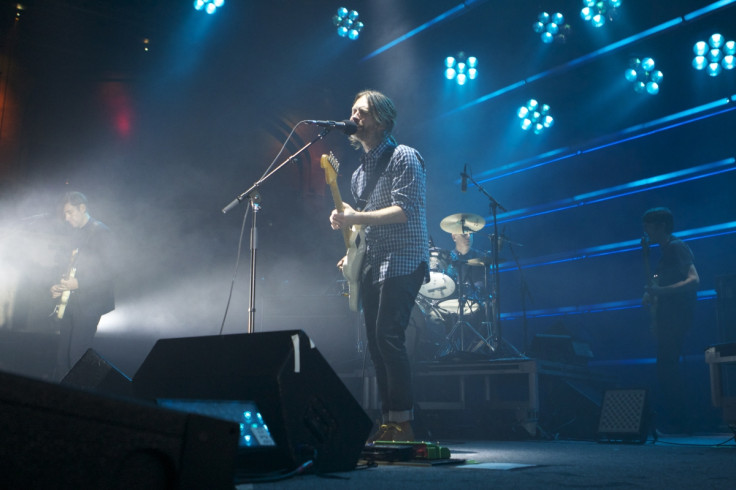 Radiohead fans have taken to Twitter to discuss the method in which they would like to receive the LP. Suggestions have included album availability via a "surprise webcast" to "directly into my vein" – going as far as to say: "what if the new episode of Game of Thrones is just the new Radiohead album?"