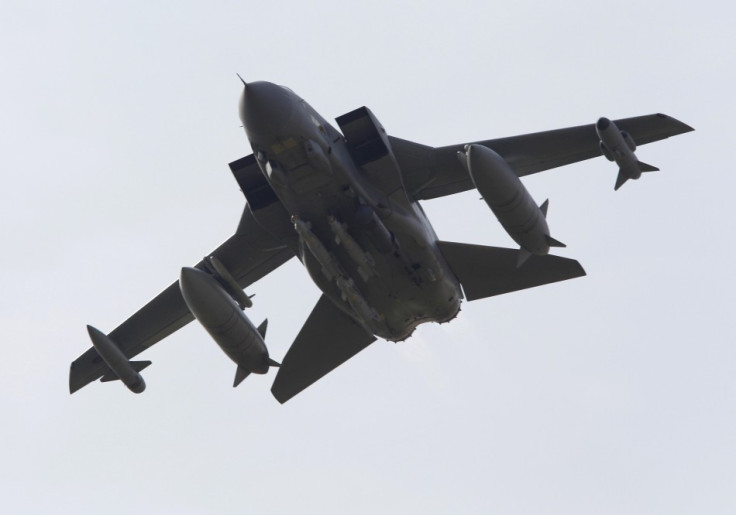 The Ministry of Defence has confirmed that an RAF crewman who was on board one of the jets that crashed in Scotland has died. Two more were still missing after two Tornado Jets crashed off the Scottish coast.
The Tornado GR4s from RAF Lossiemouth plunged into the Moray Firth off the northeast coast of Scotland.
Two of the four were airlifted to Raigmore Hospital in Inverness. The remaining survivor in hospital was in a serious but stable condition.
The two missing were feared dead and the search-and-rescue operation to find them has been downgraded to a recovery operation.
The search has been suspended because of bad weather, with coastguard teams standing by.
Group Capt Ian Gale, station commander of RAF Lossiemouth, said: "Following the incident involving two of our Tornado GR4 aircraft in the Moray Firth, it is with great sadness that I must confirm the death of one of the crew members, an officer from 15 (Reserve) Squadron, based here at RAF Lossiemouth.
"A second crew member remains under medical care, where he is in a serious but stable condition.
"Two additional personnel remain unaccounted for. Due to extremely poor weather conditions in the area, the RAF andcoastguard have made a joint decision not to resume search and rescue operations.
"The operation will be resumed as a recovery operation as soon as possible, but we must be realistic.
"Given the length of time that has elapsed since the accident, there is no expectation of recovering missing personnel alive."
The MoD does not know the cause of the crash.
A spokesman said: "A full investigation into this incident will carried out by the Military Aviation Authority, which will be an independent investigation looking at all the possibilities of what might have happened.
"Nobody can say if mechanical failure, human error, or weather conditions could have caused the incident when the investigation hasn't even begun."