Rafa Benitez would be open to replacing Roberto di Matteo as the new Chelsea manager.
Despite winning the Champions League and the FA Cup as interim boss prior to signing a two-year contract, Di Matteo was sacked on Wednesday after defeat to Juventus in the Champions League left the holders on the brink of elimination.
The former Liverpool boss Benitez has been without a job since being sacked by Inter Milan in 2010, and says the vacant role at Chelsea would suit his demands.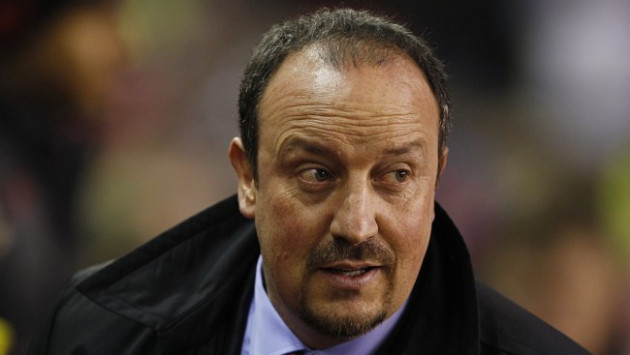 "I have just found out [about Di Matteo]," Benitez told Sport 360. "Obviously Chelsea is a top side and they can compete for trophies so it goes in this category.
"You ask directly, I cannot answer directly. In football a lot of people are talking so we will see what happens in the next few days. I am looking for a club that can challenge for trophies and Chelsea is one of these clubs.
"I have to talk with my agent and see what he has been doing the last couple of days. But I am just trying to go to a team that can win. So we will find ways to have a challenge like this."
The 52-year-old is the odds-on favourite to take over from Di Matteo, ahead of ex-Barcelona boss Pep Guardiola, former Tottenham Hotspur manager Harry Redknapp and ex-Blues boss Avram Grant.
Benitez won the La Liga title and UEFA Cup in three years at Valencia, before moving to Anfield where he claimed the European Cup in his first season in charge, then adding the FA Cup and the Super Cup in the following campaign.
However, the Spaniard lasted just six months at Inter, where despite claiming the World Club Cup in 2010, he was sacked after winning just 12 of his opening 25 games in charge.
If appointed, Benitez would become the ninth manager, excluding caretakers, of Roman Abramovich's tenure at Chelsea.
The Russian has overseen eight different permanent managers at Stamford Bridge, and won three Premier League titles, four FA Cups, two League Cups and the Champions League during his nine seasons as owner.