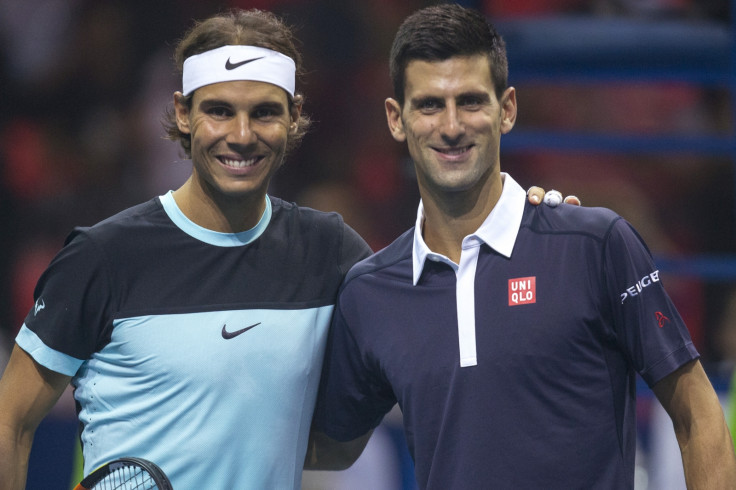 Rafael Nadal and Novak Djokovic both intend to feature at Wimbledon despite security concerns following the London Bridge terror attack on Saturday night (3 June).
A speeding van rammed into pedestrians walking on the pavement on London Bridge, killing six people and injuring 50. The attack came nearly two weeks after the Manchester bombing that killed 22 people at an Ariana Grande concert.
With other events such as the ICC Champions Trophy ramping up their security, there are now security concerns ahead of Wimbledon which takes place next month on 3 July in London.
However, 14-time Grand Slam winner Nadal still plans on taking part at SW19, stating that security concerns are always an issue for sportsmen.
"With these kinds of things, you cannot feel 100 per cent safe," Nadal said, as quoted on ABC. "It's tough to accept these kinds of things, but it's happening very often today and [it] is difficult to change that for the moment."
World number two Djokovic is also cautious following the recent attacks but believes an incident like that can happen anywhere in the world, as he still plans on winning Wimbledon for a fourth time.
"I didn't get to that thought of 'Oh, should I go? Should I not go to London with myself, my family?'," Djokovic explained. "Because it can happen anywhere. If it happens in London, happens in Paris, Nice, it can really happen anywhere."
"Everything will progress the same in terms of my plans for Wimbledon and I will try to go there with my family. I think it's always about being conscious of what time of the day or night you go out, where you go, but it's very unpredictable."
Andy Murray's brother Jamie also believes that Wimbledon will be on top of any security concerns while admitting that sometimes people just have to trust in the authorities.
"I'm sure Wimbledon's on top of that stuff," he stated. "That seems to be the world that we have to live in these days, which is not much fun for anyone. But I guess you just have to trust in the authorities and the people that are in charge that they know what they're doing."
Both Nadal and Djokovic are currently in the quarter-finals of the French Open with a meeting between the two looking highly likely in the final four of the Grand Slam.