Life is carrying on as normal in London two days after the terror attack on London Bridge and Borough Market on Saturday night (4 June) that left at least seven people dead and around 50 injured. Amid more visible police presence, commuters streamed across the bridge on Monday morning, and the nearby London Bridge underground station has also reopened with reduced access.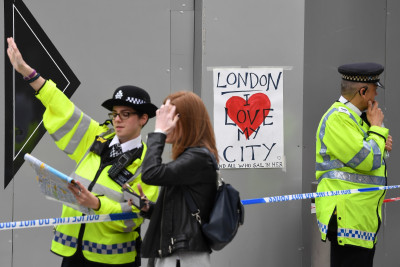 This is the third terrorist attack in Britain this yea. Two weeks ago the arena blast in Manchester took the lives of 22 people, and five were killed in late March on London's Westminster Bridge.
Londoners took to Twitter to mock the suggestion that their city and country is engulfed with fear after the attacks. While many slammed a New York Times article claiming Britain was "still reeling" from the Manchester concert bombing in May as "hyped-up" and "absurd", others pointed out that the nation is mourning the victims, but life is still going on as usual.
Security barriers have been installed on Westminster and Waterloo bridges to separate pedestrians and traffic.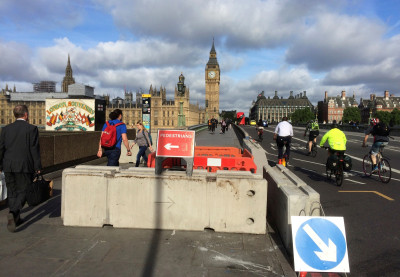 Police detained a number of people during early morning raids in east London as part of the investigation. Police had already arrested 12 people in the Barking district of east London over the weekend.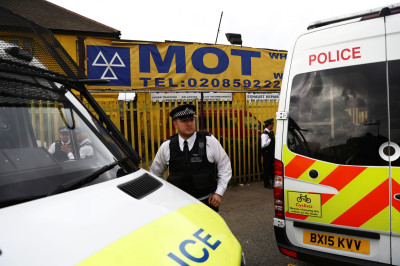 A public vigil will be held for the seven people killed in the van and knife attack on London Bridge and Borough Market. A statement from Mayor Sadiq Khan's office said the vigil will be held at 6pm local time on Monday (5 June) at Potters Fields Park, an open space which surrounds City Hall on the River Thames near Tower Bridge.
The mayor's office says the gathering is an opportunity for Londoners and visitors "to come together in solidarity to remember those who have lost their lives in Saturday's attack, to express sympathy with their families and loved ones and to show the world that we stand united in the face of those who seek to harm us and our way of life."