Rafael Nadal says it was 'tough' to lose to Roger Federer as he reflects on 2017 Australian Open final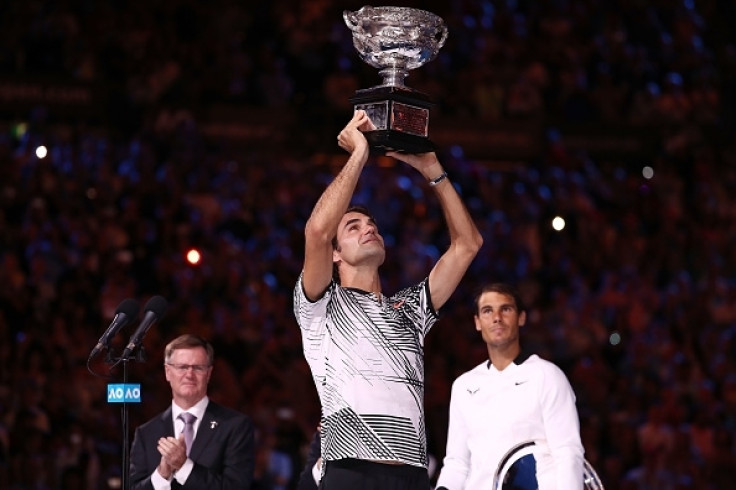 KEY POINTS
Nadal blew a 3-1 lead in the fifth set to lose to Federer in last year's final.
The Spaniard, however, says he did not handle the loss in a negative manner.
Ahead of the 2018 Australian Open, Rafael Nadal has reflected on last year's final where he lost in a five-set thriller to Roger Federer.
Both players returned from long injury lay-offs to take part in the first Grand Slam of the year.
Despite entering as underdogs, they defied the odds, and in Federer's case, age, as they stormed past the competition and set up a meeting in the final to truly roll back the years.
In what was an undeniable classic, it was the Swiss ace who came out on top as he defeated Nadal 6-4, 3-6, 6-1, 3-6, 6-3 to lift his first Grand Slam since 2012.
The Spaniard says the loss was tough to take, especially as he had a 3-1 lead in the fifth and deciding set before going on to lose the next five games consecutively.
"It was a very important two weeks here last year," Nadal was quoted as saying by Express.
"I was talking with Lleyton [Hewitt] before and of course it was tough losing that final to [Roger Federer] because winning 3-1 in the fifth [set] in the final of a grand slam, it's always tough to lose it."
While Nadal would lose to Federer another three times in 2017, he had a successful clay-court season in which he won a record-breaking 10th French Open title as well as his third US Open title.
To top it off, he ended the year as the world number one for the first time since 2013, stating that his time in Melbourne last year gave him confidence despite the loss to the 36-year-old.
"But I didn't take that in a negative way," Nadal added. "For me, it was a very positive two weeks, a lot of positive energy from the fans here in Australia.
"[Melbourne] gave me a lot of confidence for the rest of the season and I think I played great all of the season, playing very competitively in all the events I played.
"Especially on clay, I had an amazing clay court season. Then I played very well in the US Open too."
As of now, both players are expected to take part in the Australian Open which commences on 15 January, with Nadal recently providing a positive update.