Liverpool winger Raheem Sterling says his new contract at the club is like a dream.
The England international has penned a long-term deal at Anfield to put to bed speculation regarding his future at the club, which had seen him linked with moves to Arsenal and Manchester United.
Sterling has broken into the Liverpool first team this term, making 16 league starts under new manager Brendan Rodgers.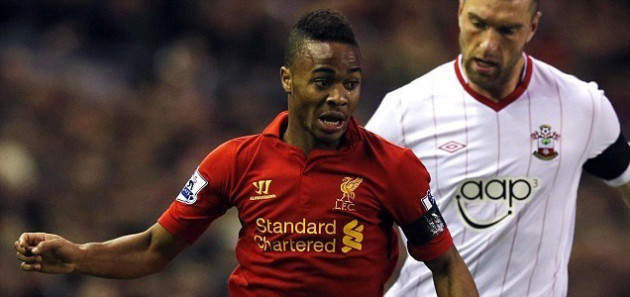 "It's every 18-year-old's dream," Sterling said. "I'm just really grateful to be at such a big club like this.
"There's a lot more to be done. I haven't begun yet, as the manager has said. Hopefully I can kick on after the New Year and try to do my best for the team and the football club."
Rodgers added: "I always congratulate players when they sign a new contract and then I warn them.
"I tell them they need to decide after this contract whether there is going to be another contract at one of the biggest clubs in the world, or whether it will be at a different level. They can't rely on this contract and I make sure they know that.
"There is a lot of development and a lot of nurturing to go yet.
"He has been rewarded as a young player who, at 17 years of age, has come in and performed very well. He will never be elevated above his position here at the club, but he has been rightly rewarded and it is fantastic for the football club."
The 18 year old has been one of a number of young players to be introduced into the first team under Rodgers, with the likes of Andre Wisdom and Suso having also made an impact this season.
He becomes the sixth player in recent months to commit their long-term future to Liverpool, and manager director Ian Ayre says the signing of Sterling demonstrates the club's intent.
"This is another positive step forward for the football club in securing the long-term future of one of the country's brightest young talents," Ayre added.
"The negotiations were very positive and both parties acted in a very responsible way to reach an outcome that benefits both Raheem and Liverpool FC.
"Since the summer, Luis Suarez, Daniel Agger, Martin Skrtel, Jonjo Shelvey and Suso have all signed new long-term contracts and it's a clear indication of our intent to keep the players we believe are crucial to bringing success on the pitch.
"It also shows the belief the players have in the vision and leadership of Brendan Rodgers and everyone at this football club."