Raif Badawi, Karl Andree and Mohammed al-Nimr: Saudi Arabia's history of cruel and unusual punishments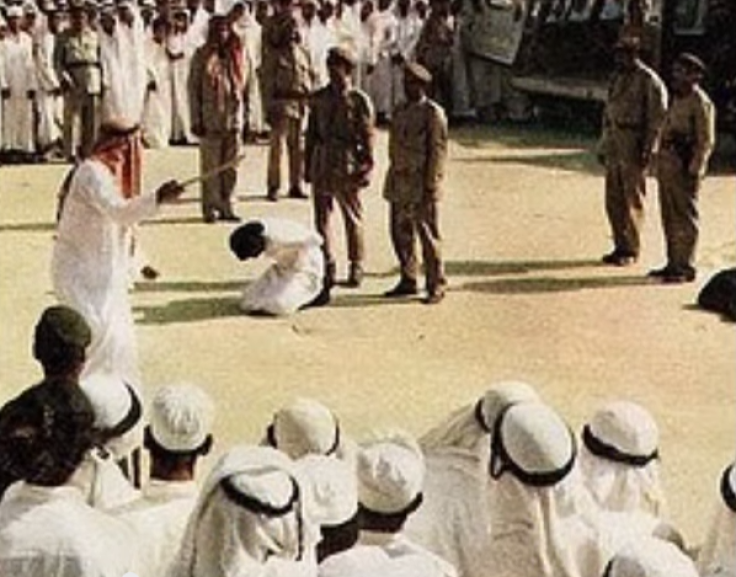 Saudi Arabia's reputation for gruesome punishments and harsh sentences was well established long before Raif Badawi, Ali Mohammed al-Nimr and Karl Andree hit headlines around the world.
Amnesty International estimates that Saudi Arabia has executed 175 people in 2015 alone, while public flogging remains a relatively common sentence for a range of offences, from adultery to possession of alcohol. Meanwhile, the death penalty can be imposed for crimes of murder and rape but also armed robbery and sorcery, which generally means the practice of other religions.
While two other countries - China and Iran - execute more prisoners per year, the methods that Saudi Arabia uses and particularly its apparent willingness to sentence minors to death has always caused controversy. Likewise, while many other countries - including Singapore - carry out floggings, Saudi Arabia's use of it against political dissidents has led to global outcry.
The uproar over the Badawi and al-Nimr cases has only been compounded by the sentence against British grandfather Karl Andree, sentenced to 350 lashes after being caught with a car boot full of bootleg alcohol.
Now, as the Ministry of Justice abandons a bid to consult Saudi Arabia on its prisons, IBTimes UK looks at some of the most controversial sentences to be imposed in the kingdom.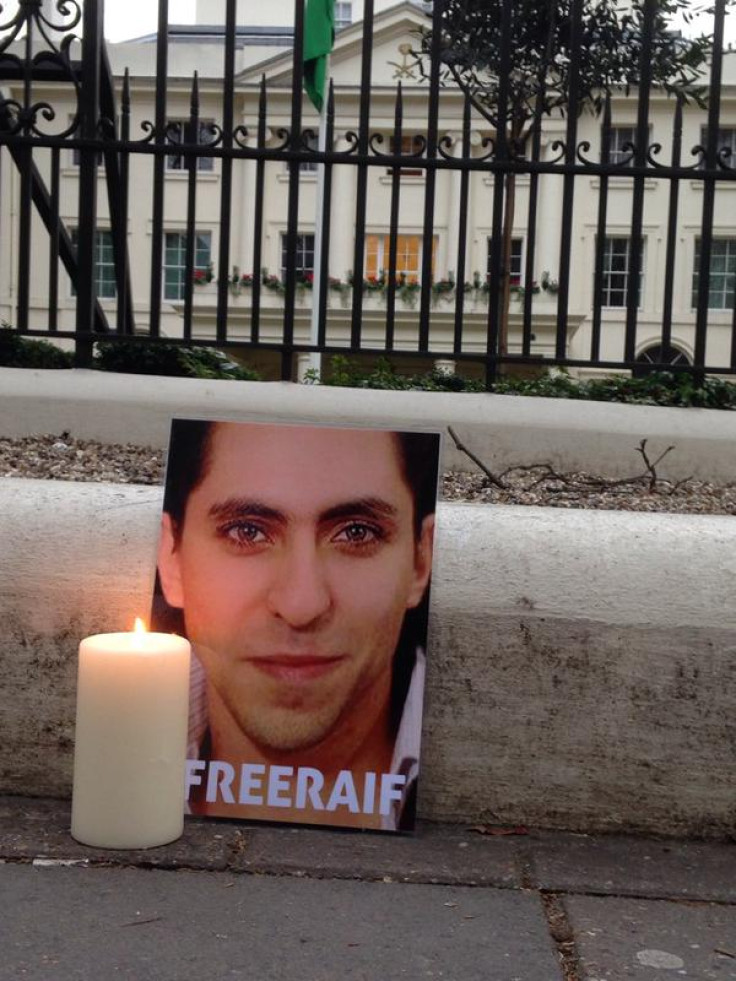 Raif Badawi was sentenced to 1,000 lashes and ten years in prison in January after criticising Saudi Arabia's religious leaders in a blog post. An outspoken writer and poet, Badawi received 50 lashes in public outside a Jeddah mosque and was due to be given 50 per week until the sentence was complete. The authorities have postponed all subsequent thrashings, citing his health concerns. Badawi has received numerous awards for freedom of expression since he was jailed in 2012 including a nomination for the Nobel Peace Prize. His case has provoked worldwide outcry.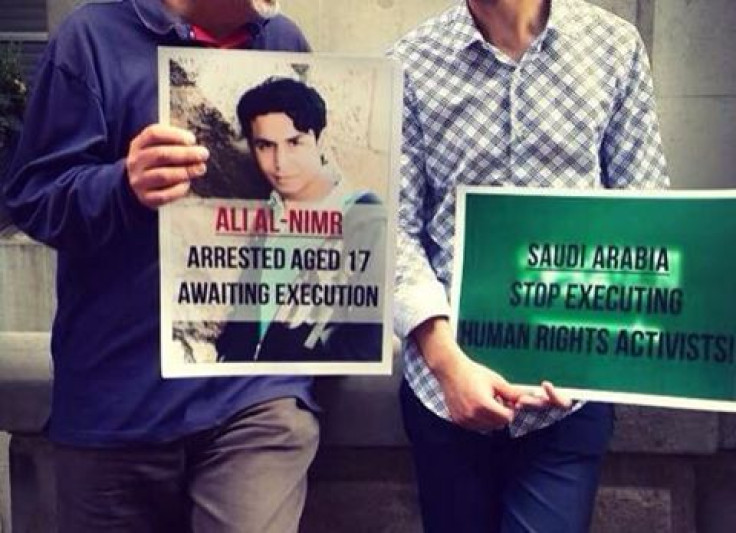 Ali Mohammed al-Nimr was jailed after taking part in anti-government protests in the restive eastern province of Qatif in 2012. In 2015 he was sentenced to death on a variety of charges including banditry, for which the penalty is beheading and then crucifixion. Following a campaign by Reprieve, Nimr's case was raised by both France and the UN and Saudi Arabia was stripped of its lead role in the International Book Fair. The case was highlighted by Jeremy Corbyn in his inaugural speech as Labour leader and was linked to the abandonment of a bid by the UK Ministry of Justice to consult the kingdom on its prison service.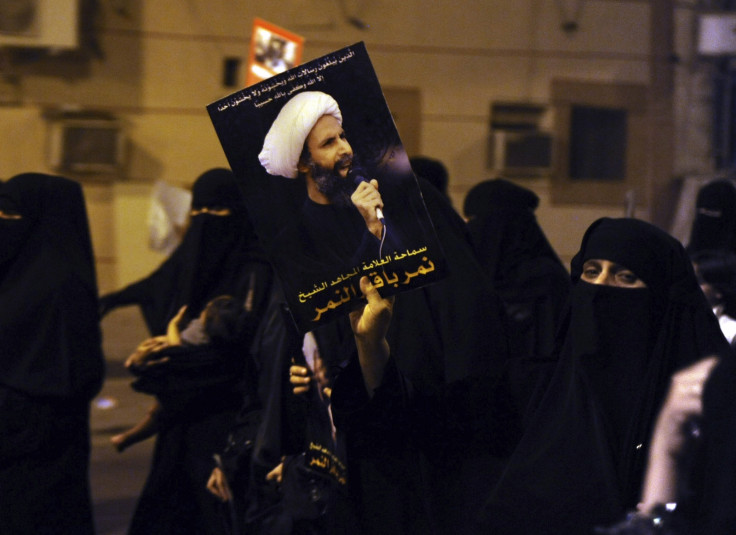 Ali Mohammed's al-Nimr's sentence came almost a year after his uncle, famed Shia cleric Sheikh Nimr al-Nimr, was also sentenced to death for disobeying Saudi Arabia's rulers and "declaring war on God". Just like Ali Mohammed, critics claimed that the severity of Nimr senior's sentence was due to the fact that he was a member of the kingdom's Shia minority, considered as heretics by Saudi Arabia's Wahhabi religious ulema. Nimr supported the protests that began in Qatif in 2011 and was shot during his arrest a year later.
Karl Andree, 74, a British pensioner was sentenced to receive 350 lashes after completing his one-year jail term in Saudi Arabia for illegally carrying alcohol. Karl Andree's family members claimed that he could not survive the punishment, leading to a promise from Downing Street that David Cameron would personally raise the issue with the Saudi king. A grandfather of seven, Andree was sentenced to 12 months in jail by the Shariah Court after home-made wine was found in his car in Jeddah in August 2014. After completing his sentence he was also handed 350 lashes, which Saudi authorities plan to execute in public. Andree, an oil executive, has been living in Saudi Arabia -- where the possession and consumption of alcohol is illegal -- for nearly 25 years.
It is not only political prisoners who face capital punishment and long prison sentences in Saudi Arabia. In 2011, a Saudi national, Amina bin Salem Nasser, was executed in the north of the country for witchcraft and sorcery in a case that Amnesty International described as "truly appalling". The charity said that the specifics of the case had not been revealed and that the vague charges of sorcery and witchcraft – which are undefined under Saudi law – are used to silence those who exercise freedom of speech or religion. Another man, Muree bin Ali Issa al-Asiri was executed for sorcery a few months later after being found with books and religious talismans.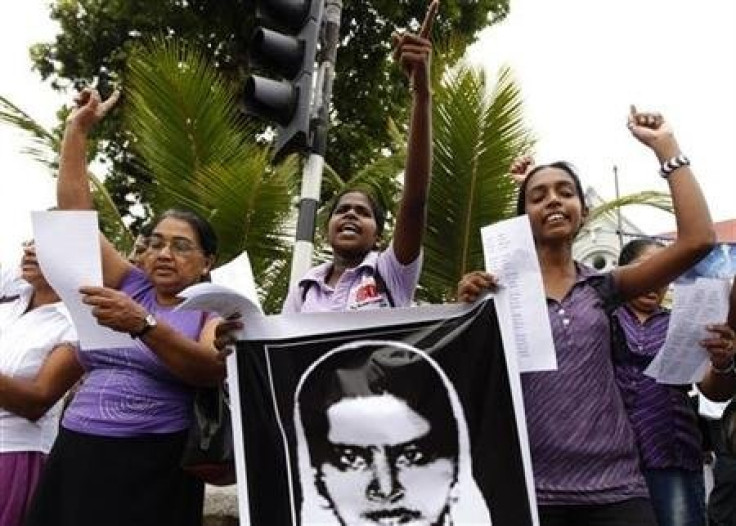 In 2013 a Sri Lankan maid in Saudi Arabia, Rizana Nafeek, was executed amidst global outcry for killing a baby that was in her care in 2005. It was claimed that Nafeek was 17 at the time the crime was committed and violated the International Convention on the Rights of Children, to which Saudi Arabia is a signatory. Sri Lanka's government had made multiple appeals to the late King Abdullah for clemency.
© Copyright IBTimes 2023. All rights reserved.