Ralph Lauren has announced it will close 50 stores and reduce its workforce by around 1,000, as it seeks to cut down on costs and streamline its business.
The US fashion retailer said it will incur annual restructuring charges of $400m (£275m; €352m) due to the changes, while it forecast net revenues "to decline at a mid-single digit rate" in the first quarter.
Its share price fell more than 10% in New York following the announcement, before eventually settling 2.4% lower at $94.05.
Stefan Larsson, who took over as chief executive of the fashion brand from founder Ralph Lauren last year, said the restructuring measures will help in "instilling a financial discipline that is highly focused on return on investment".
A company spokesman told Reuters that 8% of the company's full-time jobs will be cut.
Falling sales
Ralph Lauren reported falling sales in every single quarter of the 2016 financial year as increased competition and a stronger dollar ate into its earnings.
"We have assessed every value-creating component of the company and, with our Way Forward plan, we will build on our strengths, refocusing on our core brands on our core brands and instilling a financial discipline that is highly focused on return on investment," Larsson said in a statement.
"Our multi-year growth plan will lead Ralph Lauren – one of the few truly iconic brands in the industry – to profitable sales growth and long-term shareholder value creation."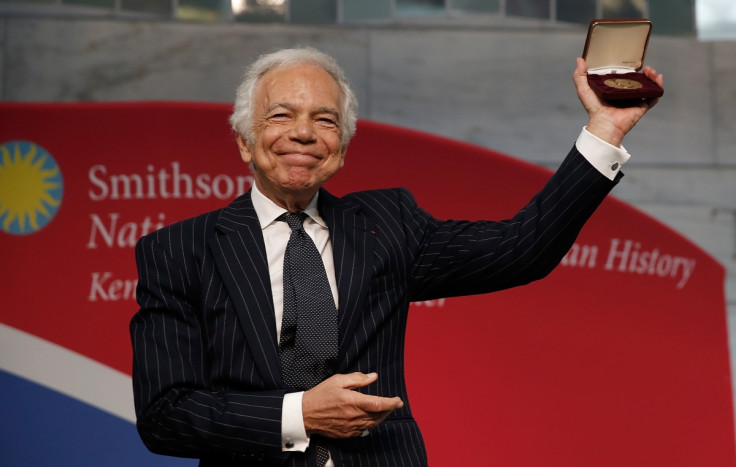 Ralph Lauren said the restructuring measures should result in annualised savings of up to $220m, on top of the $125m it saved from cost cuts in the last year.
The firm said it would also focus on "significantly reducing" supply chain lead times to ensure that new products make their way to store shelves quickly.
Revenue for the 2017 financial year is forecast to drop at a "low-double-digit rate" due to inventory pullback, store closures, price changes and a generally weak retail environment in the US.