With the arrival of Ramadan on 6 June in some parts of the world, Muslims will begin observing fast from dawn to dusk. But questions over the duration for which Muslims in Europe will observe fast have been raised again. Summers in the continent increase daytime hours and this will result in Muslims going without food or water for longer durations each day.
Similar to last year, this year as well British Muslims will observe fasts for up to 19 hours a day, leaving only five hours between Suhoor (the meal before dawn) and Iftar (the meal after sunset).
"We had a taste of this last year, but this year it's even more challenging," Ibrahim Mogra, assistant general secretary of the Muslim Council of Britain told The Guardian. "But this is all part and parcel of the experience, and most Muslims take it in their stride. Maybe a few more will take advantage of the exemptions available to the elderly, frail and those on medication," he added.
The month-long fast is observed to commemorate the anniversary of the Quran being revealed to Prophet Muhammad, which overlaps with the summer equinox making it more challenging for devotees. However, pregnant women, children, older people and those who are unwell are exempted from fasting. But it is not the British Muslims who will be fasting for long durations, Muslims in Denmark will have to fast for almost up to 21 hours this year as the sun sets for a mere three-hours daily.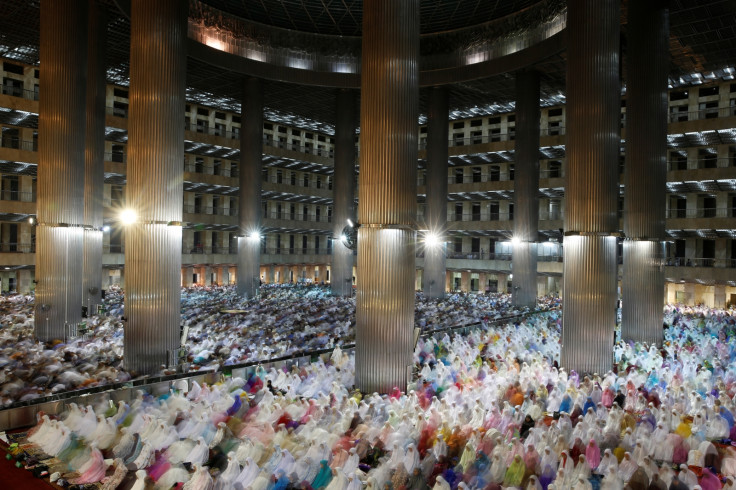 On the other hand, Muslims in Argentina will have the shortest days and would have to fast for 9 hours 30 minutes during the holy month.
"In the Highlands, the light never really goes – it's dusk, rather than complete darkness. We still have to go about our lives, so it can be tough," Dr Waheed Khan, of the Inverness Masjid said while speaking about the challenges devotees could face during Ramadan. "But Muslims are motivated to fast. Thinking about it seems difficult, but doing it is fine," he added.
Check out the map below to find out the duration between sunrise and sunset in various parts of the world.
In an attempt find a solution for the longer fasting duration, a London-based cleric Sheikh Dr Usama Hasan of the Quillian Foundation had last year issued a fatwa asking Muslims in the UK to follow the timings of the fast observed in Mecca, where the fast lasts for around 12 to 13 hours a day.