The holy Islamic month of Ramadan has started (6 June) and for the next thirty days, Muslims around the world will fast, pray and take part in charitable works. Abstaining from food and drink from sunrise to sunset is the major practice during the holy month and is meant to help worshippers strengthen their relationship with God.
Despite the fasting, Ramadan is a time of celebration as it is a period of religious communion and also brings the congregation together. In keeping with this idea, IBTimes UK lists some popular greetings that can be used to wish friends and family during this auspicious time.
1) I wish you are gifted with blessings of Allah and many treasured moments of joy this Ramadan.
2) Your sincere prayers, your devotion and your faith in Allah, will make you a better human to serve this society with wisdom and truth. Happy Ramadan.
3) Ramadan is the best chance to ask Allah for forgiveness. Thank Him for His blessings and for keeping you alive till this moment.
4) As the auspicious month of Ramadan starts, may the crescent-shaped moon brighten your path toward enlightenment. May Allah bless you with peace and grace. Happy Ramadan.
5) As you fast and offer prayers to Allah, may you find your peace and happiness. Have a peaceful and happy Ramadan.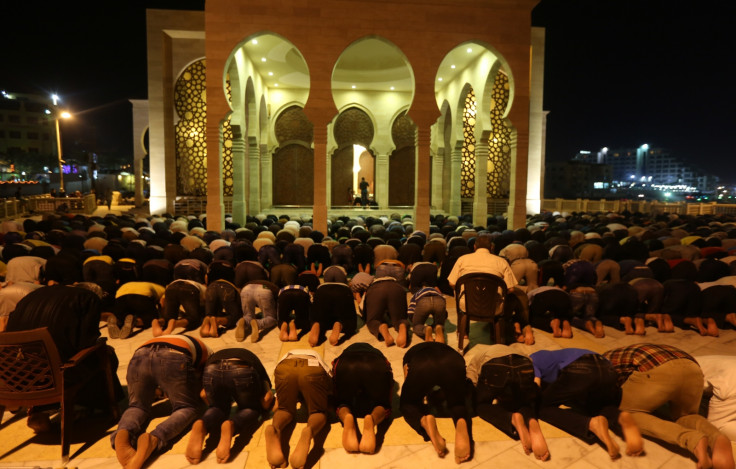 6) May Allah always guide you all throughout your journey in life. I wish this Ramadan will infuse you with courage that will help you be triumphant over the adversities of life. Happy Ramadan.
7) May the spirit of Ramadan illuminate the world and show us the way to peace and harmony.
8) In the month of Ramadan, I wish you four weeks of blessings, 30 days of clemency, and 720 hours of enlightenment. Happy Ramadan!
9) As the month of Ramadan starts, talk respectfully, treat others kindly, walk modestly and pray sincerely. May Allah bless you and your family.
10) Ramadan is the season where the fiery horns of the devils freeze. Let us take this opportunity to spread love and eradicate hatred. Have a peaceful and blessed Ramadan.