Today (6 June) marks the beginning of the holy month of Ramadan for most of the world's 1.7 billion Muslims, about three million of who live in the UK. Every year, millions of practising Muslims across the globe observe the holiest month in the Islamic calendar with fasting from dawn to dusk, intense prayer, charitable work and sumptuous night-time feasts with friends and family.
Looking to tap into the growing $2.1tn (£1.5tn) Muslim lifestyle market, app developers are offering a wide range of Ramadan-related mobile apps. From religious texts and directions to Mecca to daily reminders and iftar recipes, IBTimes UK has hand-picked some essential apps to help you during the auspicious month.
1. Ramadan Legacy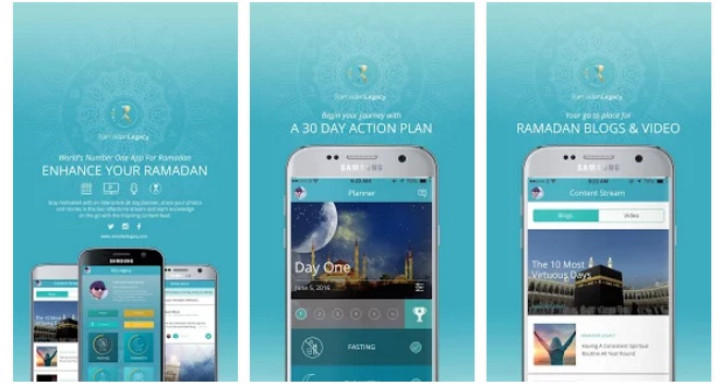 Launched in 2015, this must-have app lets you create your own interactive Ramadan journal to stay organised and plan your personal goals for the month. It even encourages you to achieve them through daily inspirational reminders.
You can also share your favourite Ramadan photos, daily progress and reflections with other users through a live social stream.
Available for free on Android and iOS.
2. Muslim Pro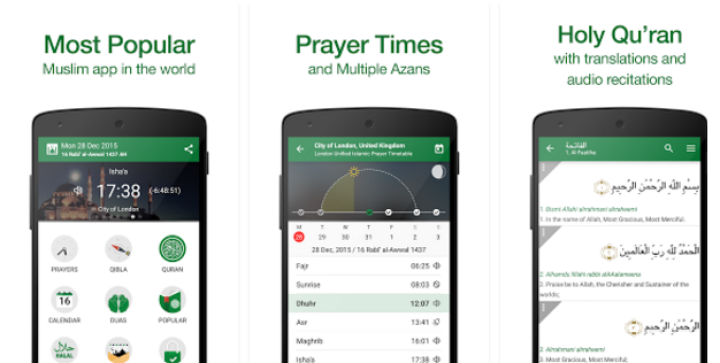 This popular, user-friendly app covers all the bases when it comes to Islam-oriented apps. In addition to offering accurate prayer times, a calendar and a compass to find the direction of Mecca, Muslim Pro features the full Quran with Arabic scripts, translations and audio recitations. It includes additional nifty tools to help you find the closest mosque and halal restaurant.
Available for free on Android and iOS.
3. ShareTheMeal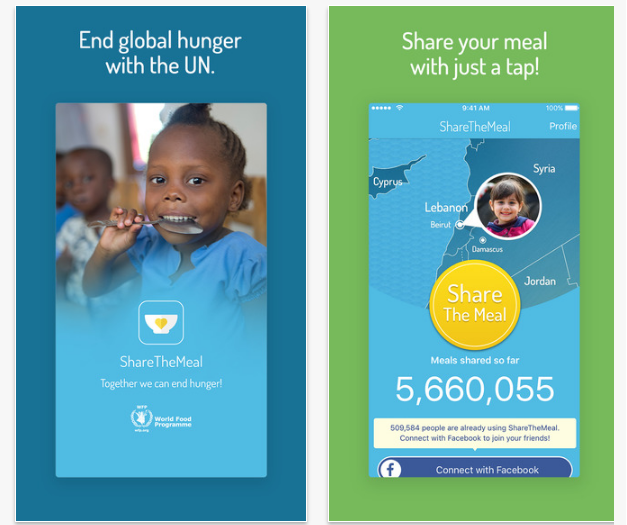 During Ramadan, Muslims around the world are encouraged to give back through charitable works and donations.
Launched by the United Nations World Food Programme, the ShareTheMeal app allows you to donate 50 US cents (about 30 pence) to feed a refugee child for an entire day with a simple tap on your smartphone. WFP also launched an Arabic version of the award-winning app just in time for Ramadan as well to help feed Syrian refugee children in Lebanon.
"Every cultural and religious tradition in the world teaches us to care for the less privileged and to share what we have," WFP Lebanon country director and representative Dominik Heinrich said in a statement. "The launch of the app in Arabic provides people in the Arabic speaking world with an easy way to do good deeds and share meals during the holy month of Ramadan, the month of generosity and giving."
Available for free on Android and iOS.
4. iQuran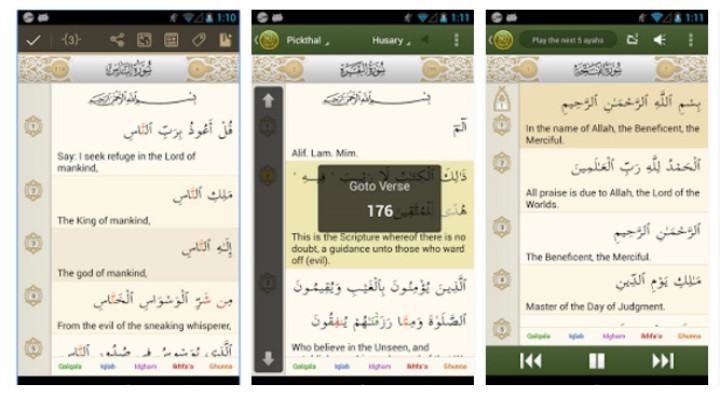 Muslims believe that the Quran was revealed to Prophet Muhammad during Ramadan making it an especially important time for spiritual introspection, devotion and reading and recitation of the Quran.
While there are plenty of smartphone apps with built-in Qurans, readings and recitations, iQuran is one of the more popular ones in the market. Available in various languages, the app supports crisp retina display and features colour coded Tajweed (correct pronunciation during recitation), verse by verse translation and customisation options for font size and backgrounds. It includes audio controls with an option to playback verses to help you with memorisation.
Available for $1.99 on Android and iOS. There are also iQuran Lite versions that sport many of the same features available for free in both stores as well.
5. Athan Pro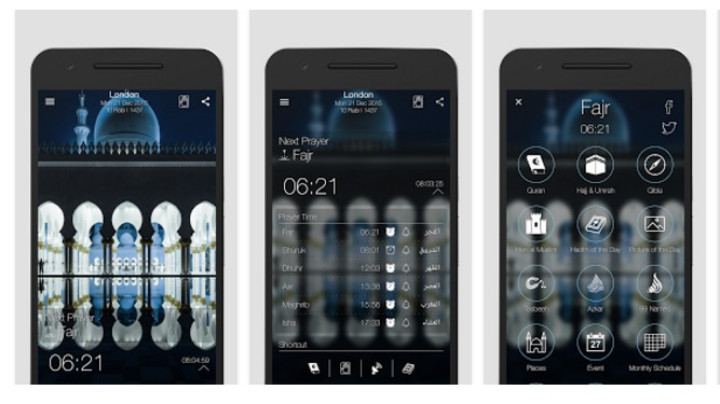 In Islam, the adhan is a special Islamic call to salat (prayer). This handy app accurately calculates prayer times based on your geographic position and even features different athan sounds for you to choose from. It also features different wallpapers for you to choose from, a compass to find the Qibla and a Hadith of the day feature.
Athan Pro includes a Tasbeeh feature with prayer beads that allows you to count out prayers.
Available for free on Android and iOS.
6. Ramadan Fitness Challenge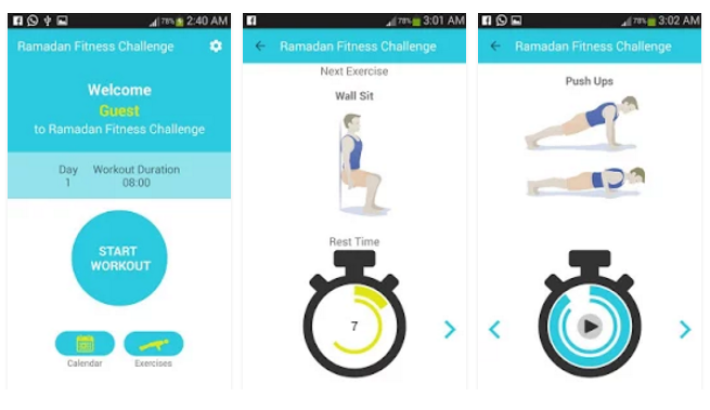 During Ramadan, daily exercise and fitness regimens do tend to fall by the wayside when you're more focused on trying to get through the day without food or drink and end up feasting on delicious meals after sunset. While researchers have said that fasting can have health benefits, regular exercise is just as important.
This useful fitness app sends users a daily workout challenge for those who are fasting during Ramadan. Developed by health experts and personal trainers, the workout challenge includes 12 time-based exercises that increase in difficulty over time as well as a customised timer. Besides sending you reminders to get moving, the app provides fitness and health tips.
Available for free on Android and iOS.

7. My Halal Kitchen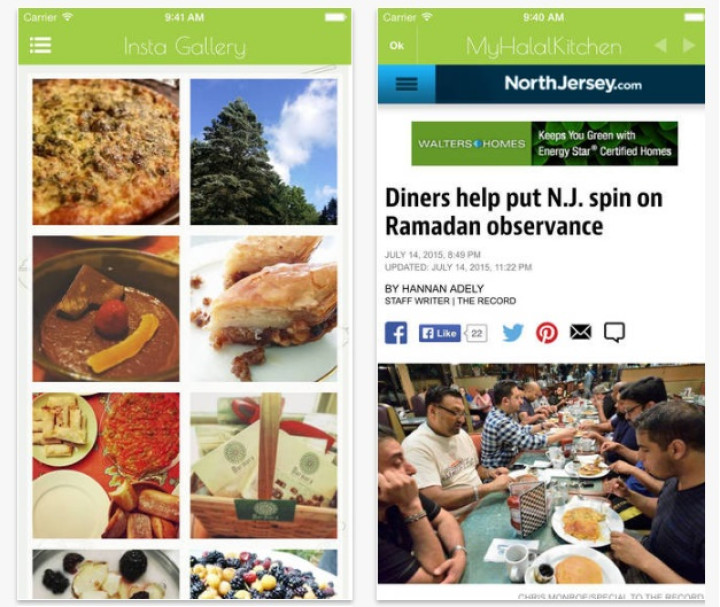 Not sure what to cook for Iftar this Ramadan that is both wholesome and delicious? Chicago-based food blogger Yvonne Maffei's My Halal Kitchen app features a wide range of scrumptious recipes and video guides across different cuisines, from red lentil and carrot soup to shrimp harissa tagine. You can also submit your favourite halal recipes to show off your own cooking skills.