Isis have massacred more than 160 civilians as they attempted to flee fighting in embattled western Mosul during Ramadan, the UN has said.
The jihadists have repeatedly warned of an uptick in brutal attacks during the Islamic holy month with the ruthless targeting of a Baghdad ice cream parlour, killing 15.
In London Isis claimed that a "detachment" of their fighters murdered seven people enjoying a night out in the London Bridge area on Saturday leaving 48 injured.
But their ruthlessness is being experienced daily in the besieged city of Mosul, northern Iraq, with anyone who disagrees with them or refuses to follow their orders, often killed.
With the land they control shrinking Isis are increasing the use of civilians as human shields attempting to repel an Iraqi Army advance from the south and east and the Kurds to the north and west.
It was reported that 163 civilians were gunned down as they tried to make their escape at the start of the month at reported by the United Nations (UN) on Tuesday (6 June).
"The brutality of Daesh [ISIL] and other terrorist groups seemingly knows no bounds," said Zeid bin Ra'ad al-Hussein, the UN's human rights chief, said in his opening address to the UN Human Rights Council.
"Yesterday, my staff reported to me that bodies of murdered Iraqi men, women and children still lay on the streets of the al-Shira neighbourhood of western Mosul, after at least 163 people were shot and killed by Daesh to prevent them from fleeing."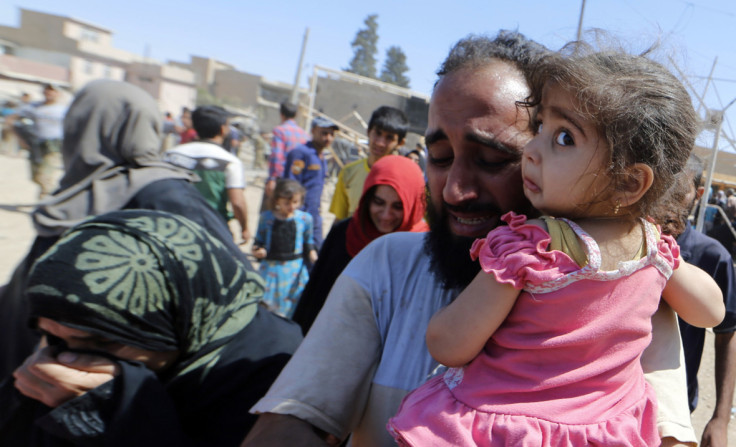 The extremists still control small pockets of land in the city and UNICEF have warned that 100,000 children were still in the city, which once had around 1.5m residents.
The UN has estimated that around 10,000 people fled from Mosul's northwest and the Old City every day last week with more than 750,000 leaving Mosul since October.
UNICEF's representative in Iraq, Peter Hawkins, said the agency is receiving "alarming reports" of civilians being killed, including children, with some having been caught in the crossfire attempting to escape.