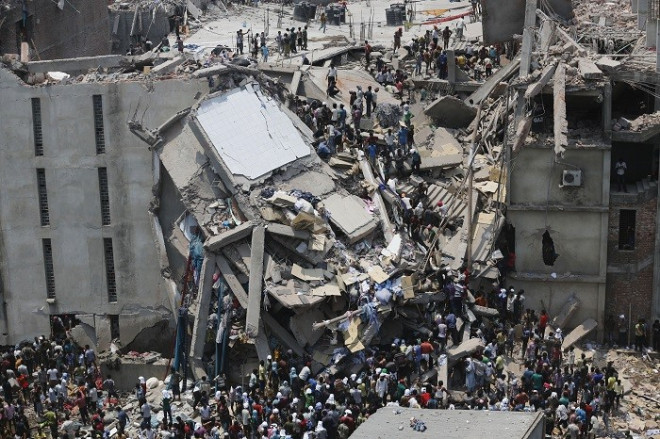 A year on from the Rana Plaza disaster which claimed 1,200 lives in Bangladesh, companies which purchased clothes from the doomed factory are meeting to ensure such a disaster does not happen again.
Business leaders who outsourced garment manufacturing to Rana Plaza will meet a consortium of NGOs working to improve labour safety standards, in a a summit organised by the Guardian and Institute for Human Rights and Business.
The conference will discuss the introduction of a compliance system within the industry, to ensure that a minimum set of worker conditions are guaranteed in all production facilities.
Specifically, the debate will focus on the pros and cons of voluntary compliance vs. legislative measures in bringing about the desired reform.
Stephanie Maier, head of corporate responsibility at Aviva Investors, will be speaking at the event. She said that Rana Plaza has already had a huge impact on the industry - and their attitudes to supply chains.
"If companies weren't aware before they have certainly come to appreciate the massive operational risks. Ultimately you are looking at who are you employing down your supply chain – how robust is it if it is reliant on child labour or forced labour?"
Lack of sign-ups
However, so far only a handful of the 27 global clothing brands associated with the Rana Plaza building have pledged their support to compensate the family members of the victims.
The Clean Clothes Campaign, which lobbies for improved working conditions for industrial workers, said that only Zara-owned Inditex and Mango, Canada's Loblaw, El Corte of Spain and Denmark's Mascot had agreed to contribute to the fund for compensating Bangladesh victims by the end of February this year.
The NGO was trying to raise $40m for victims and their families before the anniversary of the Rana Plaza factory disaster.