A train passenger who left a ticket at a railway station after he accidentally bought it for the wrong day has sparked an amazing chain of goodwill on the route between London and Birmingham.
Reddit user BansheeBeat2015 started the ball rolling on Monday (18 December) by posting: "Accidentally bought a train ticket for the wrong day, can't get a refund so have left a Birmingham to London ticket in New Street station on the ticket machine opposite Oliver bonas. Ticket valid for tomorrow, 19/12!". The post also featured a photo of the location.
Another user, Kieraggle, retrieved the ticket less than three hours later and posted a photo of herself with her prize. Then a third person, a train manager on Virgin Trains, offered additional help, which resulted in the woman being able to travel first class on an earlier train.
The train manager said: "I cannot see what time that's for, but it appears to be a restricted ticket. If you'd rather travel in 1st class, I'm the train manager for the 1423 - BNS to Euston. Feel free."
One Reddit user said of the gesture: "That's really kind of you - I love Reddit." Another wrote: "This is so random and amazing."
On Tuesday evening, the beneficiary of the first ticket left a hidden gift of her own in return. She wrote: "I travelled to London Euston on a ticket left by a kind traveller. To keep this going, I've left an open return to Birmingham New Street blu-tacked under this seat (valid from 2017/12/19 10:49)!"
Within 24 hours later, someone had found the return ticket and left a £5 Pret voucher as a thank-you in another hidden location at Euston. User Tom50 said: "Get a coffee and a sandwich before your train. Merry Christmas."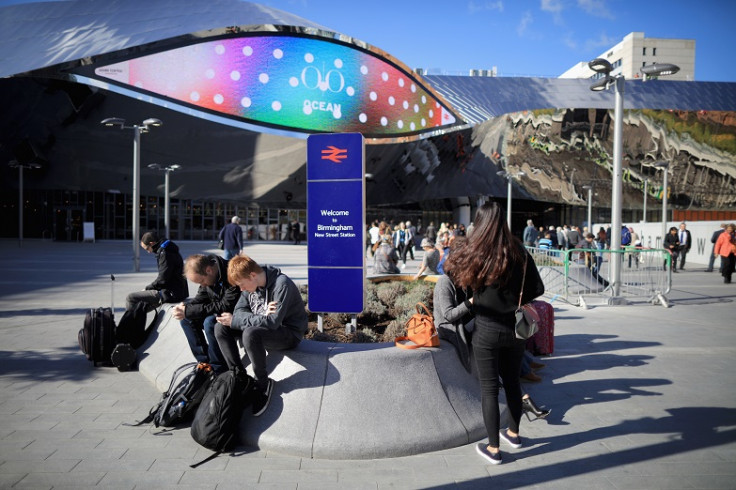 Some users were disappointed at the decreasing value of the gift from tickets to sandwiches but another said: "As long as it keeps getting paid for I'm going to enjoy this epic."
"This kind of s**t has restored a little bit of faith in humanity. Keep being good people and enjoy the train rides," said one Reddit user.
Others added:
"Hopefully this will all culminate in getting someone back to their home for christmas where they otherwise wouldn't have been able to. You are a star!"
"This is great. I hope it becomes common worldwide. People are awesome."
"I feel like this is going to have a snowball effect and someone will end up with a free ticket to Sydney or a seat on the first space ride for the public."
One person suggested the enthusiastic users should take up geocaching - a game in which anyone with a GPS-enabled phone or receiver can hide and find containers, or geocaches, at secret locations around the globe. Geocaching app users have been described as "world's largest treasure-hunting community".