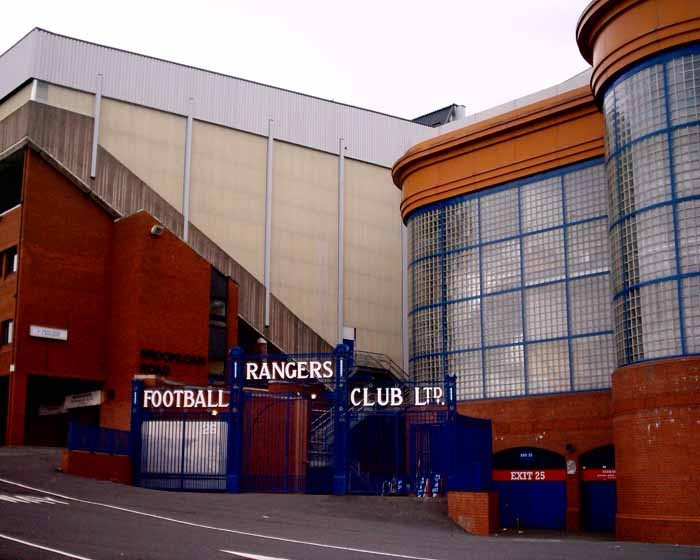 Ibrox administrators Duff and Phelps is refusing to consider alternative plans for troubled Glasgow Rangers if a buyer is not found for the club by the end of the day.
The accountancy firm has confirmed that a number of bids has been made but screening processes to confirm whether or not the bidders can afford to run the club have not been made.
A spokesman for Duff and Phelps told IBTimes UK: "We are not entertaining the thought that the club won't find a buyer in time."
Leading the bidding are the Blue Knights, fronted by former Rangers director, Paul Murray.
Former owner Sir David Murray has ruled himself out of the contest, he told Sky News.
Second in the running is Scottish business tycoon Brian Kennedy, who also owns rugby team the Sale Sharks.
A further two American investors and a Glasgow businessman, Shazad Bakhsh, have also emerged as potential suitors.
The club are also expected to ask fans to each cough up £1,000 a head to help keep their heads above water.
Paul Murray, who has been a director of Rangers FC in the past, said: "It's time to change the ownership model of the club to make it sustainable. We also have to recognise the club is in crisis and requires substantial investment.
"If we are successful we plan to have a widely based share issue, inviting participation from supporters. We will form a strong board with representation for all shareholders in a controlled fashion.
"After everything that has happened I want as much governance as possible to provide the necessary checks and balances. We will provide more detail in due course."
Murray is backed by a number of people connected to Rangers, including former manager Walter Smith who guided the club to three successive league titles.
Smith told the Daily Record: "When I came back to Rangers five years ago the make-up of the board had changed completely from what it was during my previous stint as manager.
"That was the first time I met Paul Murray. I think he had been on the board for a couple of years by then.
"Throughout the four and a half years I was there I was always really impressed by the way he handled himself at the board meetings. What came across more than anything else was that everything he did was for the good of Rangers Football Club."
"He will only do what he believes to be best for the club. That's the biggest thing the fans should know."
Murray's consortium includes Ticketus, which put up £24.4m for Craig Whyte to take over the club last year.
Kennedy, however, is mounting a bid which he says is a "fallback" if the administrators do not see any other viable option and is happy to give up the club if another consortium has greater funds.
"I don't really want to buy the club, but I don't want to see Rangers die," he told BBC Scotland.
"I've said from the start that if the administrators view my offer as the best one for the club, I'm happy to take it on.
"But I'll be equally happy if someone else can take it on."