At least nine football fans were arrested at Hampden park on Sunday as sectarian chanting returned to the Old Firm clash between Celtic and Rangers in the Scottish Cup semi-final. Police Scotland said the supporters were apprehended in and around the Glasgow ground for alleged offences including sectarian singing and pitch incursion.
Scotland's two biggest clubs were going head-to-head for the first time since February 2015 when they played at the same neutral stadium and there were 37 arrests. Before then the great rivals had not met since 2012 after Rangers were were forced to start over following their liquidation.
The Gers won on penalties on Sunday after the two sides were level at 2-2 after 90 minutes. Both sets of fans set off flares and unfurled banners goading the opposition ahead of kick-off and the match itself was a full-blooded and entertaining affair.
A huge banner in the Celtic end read: ""Denial is the last stage of death. Rangers then. Zombies now. Hun scum forever" while Rangers had one saying "Belong to Glasgow". Glasgow City Council was also made aware of kerb stones outside Celtic pubs in Gallowgate being pained blue, red and white before they were later repainted green and white.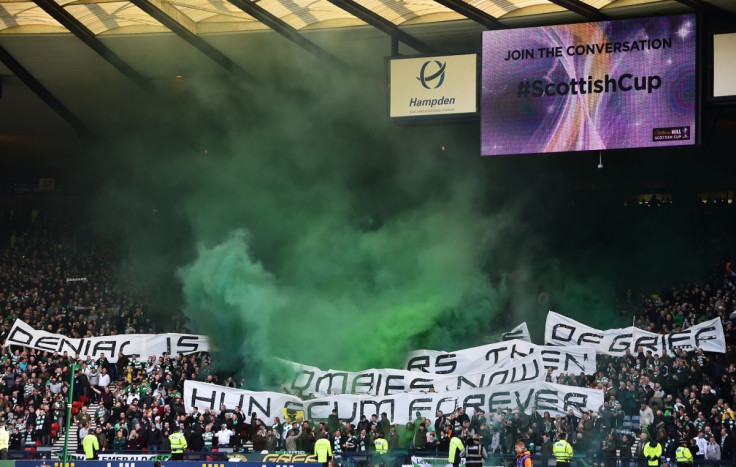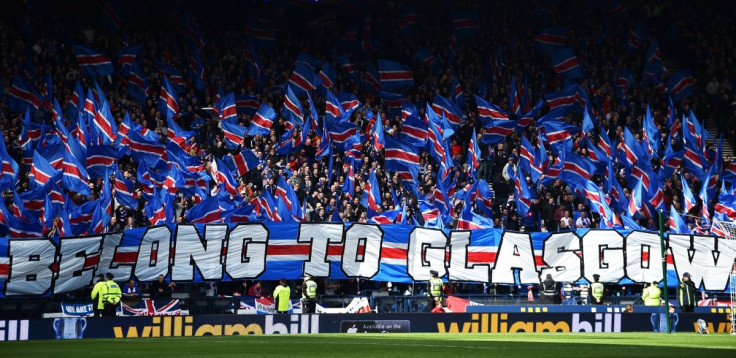 Before the match, police chief superintendent Brian McInulty said: "We now know that Rangers will be in the SPL next year. That means we are going to have a minimum of four fixtures involving Rangers and Celtic. I think it is fair to say that most sports fans are fairly excited about that prospect. There is no doubt there are opportunities for us to learn and get better at what we are doing all the time."