"Rape is never a joke," said Chelsea Clinton, the daughter of former US president Bill Clinton and 2016 presidential candidate Hillary Clinton, reacting to Philippines President Rodrigo Duterte's recent comments.
The foul-mouthed president, who recently declared martial law in the restive Mindanao province in the south, told military personnel in Iligan City on Friday (26 May) that they have his full backing in whatever they do to implement martial law, even if that includes raping women.
He is "a murderous thug with no regard for human rights," Clinton wrote on Twitter and said that such rape jokes can never be funny.
Several human rights campaign groups also strongly reacted to Duterte's joke and raised concerns about possible human rights abuses under martial law. The groups have previously accused the president of encouraging extrajudicial killings as part of his drug war.
Phelim Kine of Human Rights Watch told the BBC that Duterte's comment was "a sickening attempt at humour" that could encourage more human rights abuses.
"Duterte's pro-rape comments only confirm some of the worst fears of human rights activists that the Duterte government will not just turn a blind eye to possible military abuses in Mindanao, but may actively encourage them," Kine noted.
Gabriela Women's Party in the Philippines also criticised the president's rape joke, saying: "Rape is not a joke. Martial law and the heightened vulnerability to military abuse that it brings to women and children are not a joke either."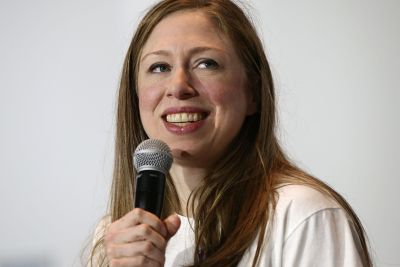 Gerifel Cerillo, coordinator of a Philippines-based women's rights group, said there was evidence of countless incidents of rape by military, paramilitary and police officers during martial law under former president Ferdinand Marcos and other presidents.
"President Duterte, in his most recent rape joke, is preaching to a monstrous choir. He encouraged a known fascist institution, the Armed Forces of the Philippines (AFP), to do exactly what it has been doing. Women, especially the poor who have been at the receiving end of such violence, are not laughing," Cerillo was quoted as saying by the Philippines Star.
However, this was not the first occasion the Filipino leader made a rape joke. In 2016, while he was campaigning for the presidential elections, the then Davao city mayor had joked about a 1989 rape and murder of an Australian missionary, saying that being the mayor of the town where the criminal act took place, he should have been "first in line".