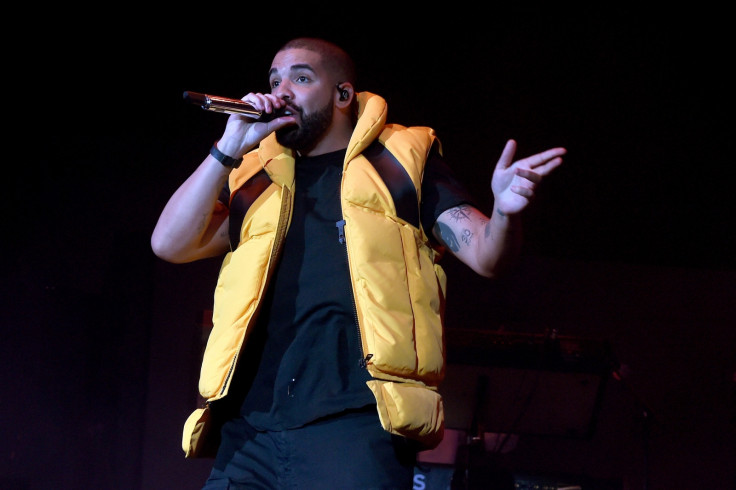 XXXTentacion was attacked on-stage at the Observatory North Park in San Diego on 7 June, allegedly prompting a reaction from his rap rival Drake.
Video clips posted online shows the 19-year-old, real name Jahseh Dwayne Onfroy, singing into the microphone while barefoot, when an unidentified man charges onto the stage and knocks him to the ground. XXXTentacion's entourage and security react immediately and manage to chase off the attacker as the rapper lays motionless on the ground.
The musician eventually regains consciousness and is carried off-stage by bouncers in the midst of a huge brawl, which also resulted in the stabbing of another individual backstage, TMZ reported. Footage of scenes outside the venue depict sheer chaos as concert-goers gather around police cars, starting a riot. Many fans quickly placed the blame on local rapper Rob Stone, whose name was chanted outside the venue.
As the videos went viral, Instagram user Akadmiks posted a screenshot of what is alleged to be a response from Drake's official account. The One Dance rapper appears to have commented "Rockabye baby" with a series of cry laughing emojis. It fuels the tension between Drake and XXXTentacion, who previously accused the Canadian rapper of ripping off his rap style.
In March, XXXTentacion said in an interview with The Breakfast Club: "[He's a] b***h [for] taking my s**t," adding: "He's not a man. He's a b***h, that's a b***h move, especially when I was in jail facing life. If Drake would have come to my bond hearing that would have made my f*****g day."
XXXTentacion is best known for the song Look At Me, which has been streamed 81 million times on Spotify. In July 2016, he was arrested and charged for robbery and assault with a deadly weapon.
Addressing the shocking attack on Twitter, the rapper wrote: "Security and venue set me up, I got sucker punched and knocked out, it is what it is. Next time make sure you kill me so I can't talk s**t."
In a live stream on social media, XXXTentacion is seen laughing while discussing the events and showing off his bruises, saying: "Y'all seen the video of me getting knocked out?... The venue set us up like last time. I'm not retaliating and I'm not saying nothing. Whatever happens to them I've got no involvement I'm letting everybody know from now... We came to their city and I'm still alive."