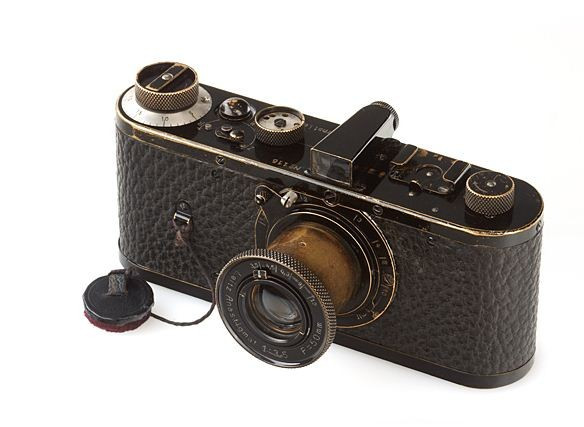 A rare 1923 Leica camera has been auctioned for a whopping €2.16mn at an auction in Vienna, making it the most expensive camera ever sold. The German-made camera, which is in working condition, was bought by an anonymous bidder. It is one of 25 prototypes for the Leica 0-Series cameras, which were made two years before the start of full-scale production. Only half of these prototypes are still available and the unidentified previous owner of this piece is believed to be a private European collector.
The base price for the item was set at €300,000 (including buyer's premium) but an exciting bidding war, with bids being accepted in person, on the internet and through the phone, the price rose till it set a new record.
The previous record was also held by a Leica 0-Series, albeit a different model, which was sold for €336,000 in November 2007 and re-sold in May 2011 for €1.32mn.
Leica was founded in 1849 in the Solms district of Germany. They were the first to specialise in the development of lenses and microscopes and remain leading manufacturers even today.
According to a BBC report, an optical engineer who worked at the manufacturers was the man behind the lightweight 0-Series cameras. Oskar Barnack was an enthusiastic amateur photographer despite suffering from chronic asthma. He designed the 35-mm camera realising the potential of 35mm film, similar to the ones used in Hollywood movies. Barnack, between 1908 and 1923, designed personal prototypes for the Leica camera and introduced the concept to his employers. The 25 0-Series prototypes referred to above were created for internal tests and to discover how other photographers would adopt to the format.
Although it received only a mixed response, the company decided to take a chance and produced 1,000 units of the A-Series cameras - it was a runaway success and went on to sell 90,000 units by 1932.