In what is thought to be quite a rare admission, North Korean media reported on Monday (20 March) that six miners died in a freak accident in North Korea in January. The roof of a mine had reportedly collapsed leaving several others trapped.
According to the country's main newspaper Rodong Sinmun, seven miners were initially trapped after the newly opened tunnel at Unryul mine collapsed on 9 January.
The mine is one of the leading iron ore producers, the newspaper said. It added that one of the miners trapped was rescued 10 days after the accident took place, while the six others were found dead.
The victims reportedly entered the mine - on the day the accident occurred – to launch an "all-out" effort to fulfil an order they were given by the country's leader Kim Jong-un. They were apparently forced to produce more ore to be and supplied to factories under Pyongyang's five-year economic development project.
Since the time of its establishment, the accident was the worst disaster at the mine in South Hwanghae province, the newspaper, which is run by the ruling Workers' Party, noted.
Kim Kyong-nam, who is believed to be the sole survivor, said his colleagues at the mine could have escaped the disaster had they evacuated the tunnel soon after they heard the sound of the collapse. But they reportedly did not get out of the tunnel immediately because they were trying to check the situation in the mine, Rodong Sinmun reported.
"The six miners left the echoes of their genuine, noble lives as the working-class" North Korean citizens, the newspaper said.
According to NK news, the collapse was "huge", which resulted in a "catastrophe... beyond imagination".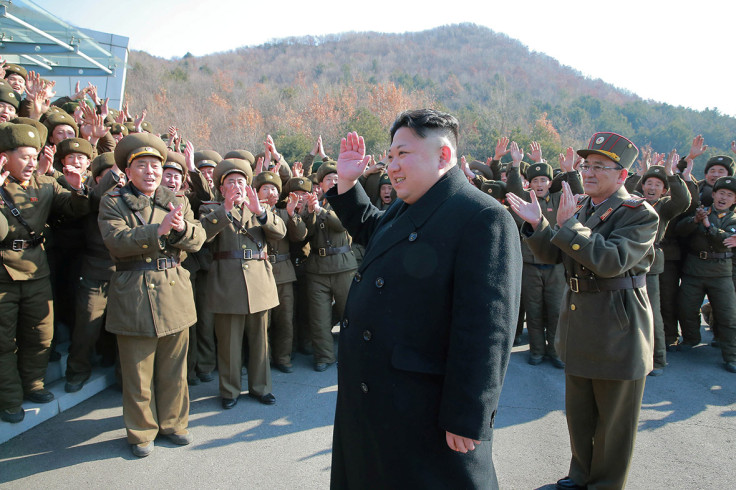 North Korea, under the dictatorship of the Kim clan, is highly secretive of its operations and bars any foreign influence on its people, including media and entertainment. It control its state media and has rarely reported news that could be considered negative and has almost never admitted the fault of its government, AP noted.
The country surprised many North Korean watchers in 2014 when the state media reported that government officials in Kim's regime apologised for the collapse of an apartment that was under construction in Pyongyang.