Rare one-horned rhinos in danger as floods affect India's famous Kaziranga National Park
Heavy rains in the Indian state of Assam caused the deaths of 2 rhino calves and up to 15 deer.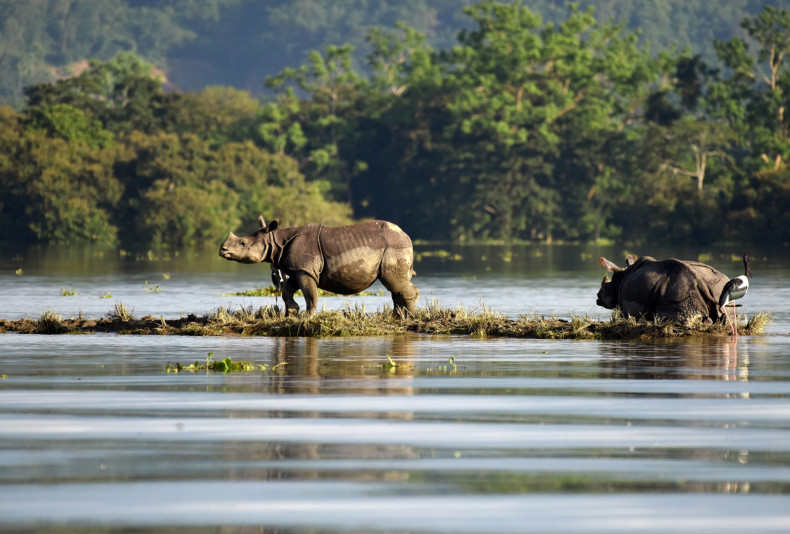 Incessant rains in the northeastern Indian state of Assam have inundated large parts of a national park there, posing a great risk to the lives of several rare one-horned rhinoceroses and other species.
Two rhino calves are reported to have drowned in the floods, while 11 hog deer and two swamp deer have also died in the Kaziranga National Park, a UNESCO world heritage site, local media reported on Thursday (13 July).
Four hog deer were also killed by vehicles on a motorway while they attempted to cross the road to escape the flooded park, Delhi-based Times of India reported Kaziranga division forest officer Rohini Ballav Saikia as saying.
"More than 90 percent of the Kaziranga National Park is under water," Assam Forest Minister Pramila Rani Brahma told Reuters.
The park is famous for saving one-horned rhinos from the brink of extinction in the last two decades, and is now home to the world's largest concentration of the species.
Of some 3,000 one-horned rhinos, an estimated 2,500 are believed to be in the 430sq km Kaziranga Park.
The species is currently classified as vulnerable – a rank above endangered – according to the International Union for the Conservation of Nature, which is the world's main authority on the conservation status of species.
Tigers and Asian elephants are also at risk as water levels rise in Assam.
Animals are reported to be seeking refuge on high ground, including on hills outside the park, the forest minister added.
The one-horned rhinos face threats from poachers who target their horns. It is feared that poachers may use the floods to their advantage since it is easier to hunt animals when they flee their enclosure for safety.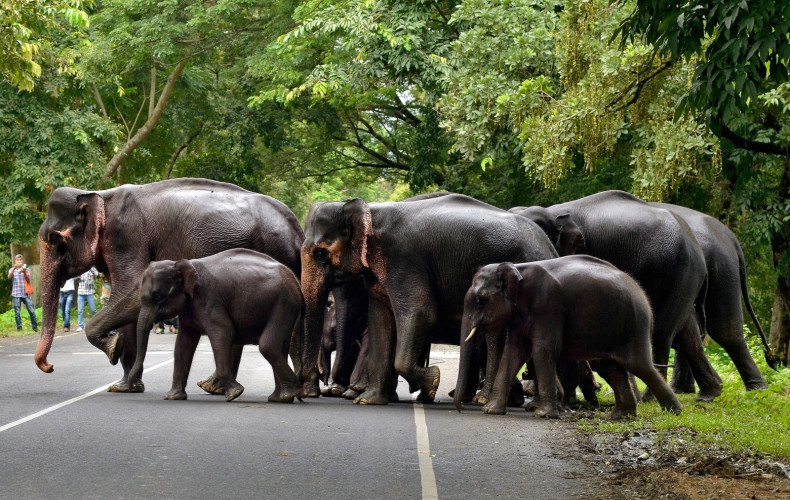 "Special barricades have been put along the highway and forest guards are asking drivers to drive under 40kmph," a park warden said.
The number of human deaths is also reported to have risen to at least 45 as the situation in the flood-ravaged state turns grim.
The non-stop rains have displaced nearly 1.5 million people in approximately 24 districts of the state.
Local media reports suggest that the water level in the Brahmaputra River, which flows from China down to India, is expected to further rise till the end of this week. It could then stabilise if it doesn't rain further, the Central Water Commission said.
The rains have inundated more than 2,500 villages in Assam over the past two weeks.