The guilty verdict against former Bosnian Serb military commander Ratko Mladić is a step forward to ensure justice for victims, but Bosnia is still full of war criminals, Bosnian refugees in the UK told IBTimes UK.
Mladić, "known as the Butcher of Bosnia" was found guilty of 10 out of 11 counts of crimes against humanity and genocide during the 1992-95 Bosnian war. The 74-year-old former general was the head of the Bosnian Serb militia during the bloody civil war.
He was found guilty of, among other crimes, having ordered the 1995 massacre at Srebrenica, in Bosnia and Herzegovina. Between 7,000 and 8,000 Muslim men and boys were killed, mostly by execution, in what has been labelled as the biggest mass killing to occur in Europe since the Second World War.
"Bosnia is absolutely full of war criminals walking around and when my friends go back home, they bump into them," S. Hamzic, a Muslim Bosniak, said.
He fled a Bosnian-Serb stronghold in 1992 just five months after the war broke out in the country. Hamzic, a teenager at the time, left his home in a convoy heading for central Bosnia, a journey not many people survived.
Although he did not have any direct experience with the mass killings, he is still scared to go back to his homeland.
"We are all glad that the system recognised the injustice and the crimes perpetrated, but my feeling of fears when I go there is not going to change," he explained.
"People like Mladić are those at the top. The verdict means that hopefully there will be one more security measure in place that will prevent similar things from happening in the future."
'My father and brother were in concentration camps, but no justice for my hometown'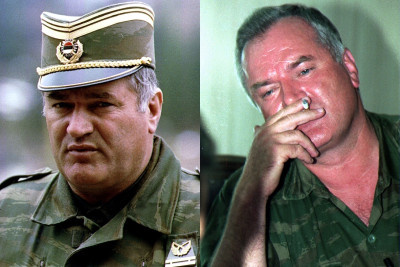 Safet Vukalic was 16 when his father and brother were taken to concentration camps outside his hometown in Prijedor. During the war, communities and homes of non-Serbs in the town were destroyed, families were separated, and thousands of people were incarcerated, tortured and executed, according to Human Rights Watch.
Mladić was not found guilty for crimes that took place in Prijedor, a decision that Vukalic found "disappointing".
"Over the years, propaganda on radio and TV said that Muslims were abusing Serbians. Then , one day, soldiers came and took people to concentration camps," said Vukalic, who was not captured by militia as he managed to hide in his house.
"My father was in three different concentration camps, my brother was in two. Lots of people are still missing and bodies have not been identified," he continued.
Both Vukalic's father and brother survived concentration camps and the family relocated to the UK in 1993. They sometimes go back to Prijedor, where they still own their house.
"Serbian neighbours were surprised when they saw us,"said Vukalic. "Criminals are still around in Bosnia. Everything reminds us of what we suffered at home. Hopefully, one day, we will all be able to live in the same country peacefully."
'We said the Holocaust won't happen again, and it did'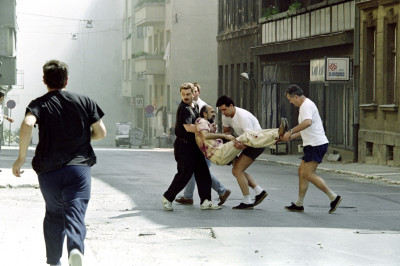 Alma Aganovic was 17 when she and her family were evacuated from Sarajevo after her brother was injured in a mortar attack in 1993. Her father was killed in the war.
Today, Aganovic is the West Midlands regional board chair of the UK-based Remembering Srebrenica charity.
"I don't feel unsafe when I go back to Sarajevo, but it's not the Sarajevo that I left. It does not feel like going home because I don't know anyone," she said.
Aganovic welcomed the verdict Mladić, but she believes that more has to be done to ensure similar atrocities won't happen again.
"We said that the Holocaust would never happen again, and it did. We need to focus on learning lessons and not forgetting. I am definitely pleased that Mladić has been found guilty, but I am disappointed he hasn't been found guilty of genocide in the whole of Bosnia," she concluded.