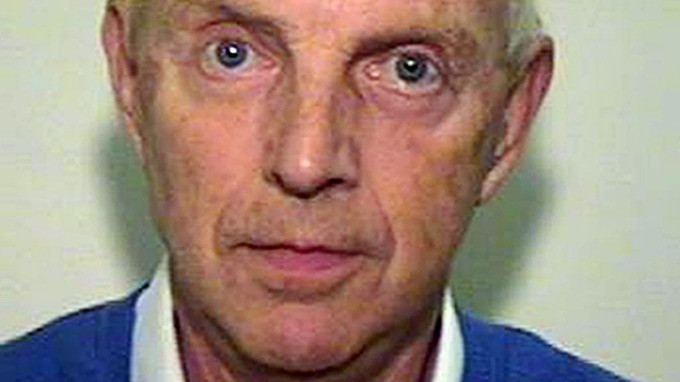 A former flatmate and friend of Jimmy Savile has been sentenced to 25 years in jail after being convicted of a series of historic sexual offences.
Ray Teret, 73, was found guilty of seven rapes and 11 indecent assaults between 1962 and 1979 against victims as young as 12.
Described as one of the most prolific paedophiles in UK history, Teret denied the charges against him.
During his trial, Manchester Crown Court heard how both Teret and Savile raped a 15-year-old girl together.
He was cleared of various sexual offences in relation to six other complainants.
The former DJ previously worked for Manchester's Piccadilly Radio and performed in youth discos organised by Savile.
Speaking after the sentencing, Greater Manchester Police Detective Chief Inspector Graham Brock said: "After decades of hiding behind the veneer of being a distinguished radio presenter, Ray Teret has finally been exposed as the manipulative and dangerous sexual predator that he is.
"I do not wish to pass any further comment about Ray Teret. Instead I want to focus on his victims who suffered for so many years. Teret cast a dark shadow over their lives and I know from speaking to them personally how devastating the effects of his abuse have been. They have courageously relived their ordeal at court and should be applauded for having the bravery to speak out and bring this man to justice for his appalling crimes.
"Much has been made in the media of the 'Savile effect' and how that has encouraged greater reporting of historic sexual abuse.
"And it is true that the publicity about Savile prompted the women who suffered at Teret's hands to come forward. But what I hope people take from all this publicity is that if you suffered abuse in the past, then please report it.
Since his trial, police added four more women that have come forward to say they were abused by Teret. Officers are now investigating these new allegations.