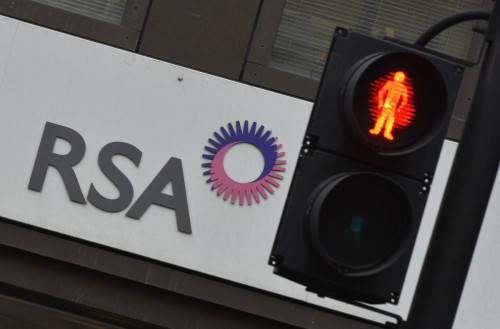 RSA Insurance Group shares are soaring in the early trading session after analysts hailed the former Royal Bank of Scotland boss, Stephen Hester, as the saviour of the troubled firm.
The RSA stock price spiked by nearly 5% to 103.20p, in the first trading session since the group's announcement, that Hester will become the insurance group's chief executive.
"[Hester's appointment] is welcome news for investors that are worried about RSA's future after last year's profit warnings and scandal – who better to get in and repair the insurer's balance sheet and finances than the man who turned around RBS, streamlining the bank by cutting costs and jobs and deleveraging the balance sheet to save it from collapse," said Joe Rundle, head of trading at ETX Capital.
Barclays analysts added in a note that "we view the appointment of Hester, a proven CEO with a track record of tackling challenging restructuring stories, as clearly shifting the risk/reward of the RSA stock."
Shore Capital analyst Eamonn Flanagan added support to Hester's appointment by saying in a note that "disposals are equally likely, but this time with someone as formidable as Hester as vendor, we suspect that the exit valuations have increased considerably."
"At the same time, we do not believe Hester is seeking a short term role, hence any 'for sale' sign which may have hung over the group is there no longer. In addition, the strength of the Hester brand in the market may embolden the group to push for a capital raising instead,"
Hester left RBS in September with a £5.8m (€7m, $9.4m)pay off after the bank's board pushed him out.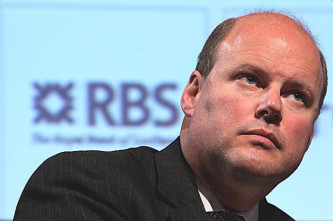 Troubled RSA has wrestled with disappointing financial performance – issuing two profit warnings in a week during the middle of 2013 – and the need to raise £1bn of capital to protect its credit rating.
The insurer, which owns the More Than brand, saw its share price plunge 28% across 2013. It is now looking at the prospect of selling assets in overseas markets, which account for two-thirds of its sales.
He will pocket an annual salary of £950,000 - shy of his £1.2m basic at RBS - and be eligible for a shares-based long-term incentive plan worth up to 300% of this.