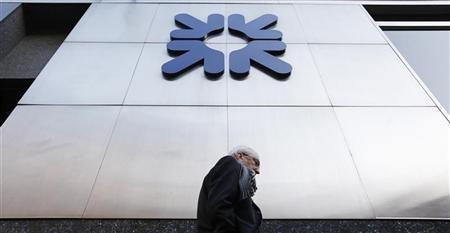 RBS leaders face a grilling from the Parliamentary Commission on Banking Standards (PCBS) following a settlement deal with US and UK authorities for £390m ($612m/€451m) over the manipulation of Libor.
The bank also pleaded guilty to criminal charges from its Japanese subsidiary and has revealed that it will pay a bulk of the settlement out of its employees' bonus pool.
RBS' CEO Stephen Hester and Ccairman Philip Hampton will give evidence to the PCBS over what led to the action of 21 traders who rigged Libor between 2006 and 2010 and what the bank is doing to prevent a scandal of such a large scale from happening again.
For the special live blog, click here.
Related Articles:
RBS is the latest out of Britain's four largest banks to give evidence over the last week:
UK Bank Standards, Bonuses and Scandals: HSBC Chiefs Give Evidence to MPs
UK Bank Standards, Bonuses and Scandals: Barclays' CEO and Chairman Questioned by MPs
UK Bank Standards, Bonuses and Scandals: Lloyds Chiefs Face MPs