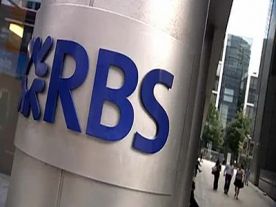 The Royal Bank of Scotland and Natwest credit card customers have been hit by another round of IT problems - but this time the banks insist that it was Tesco's fault.
Despite RBS's legacy of IT issues, the bank blamed Tesco for the IT problem that locked customers' credit cards and left many unable to pay for fuel at the retailer's petrol stations.
The problem occured when customers tried to pay for fuel but found that their Personal Identification Numbers (PINs) were not accepted, even when entered correctly.
Many found their cards locked when their PIN was registered as incorrect three times in a row, meaning that their cards were unusable thereafter.
RBS insisted that it was Tesco's technology that caused the problem.
Tesco said in a statement that "we are investigating reports of problems affecting some of our pay-at-pump services. We apologise to our customers for any inconvenience caused."
In December last year, RBS, Natwest and Ulster Bank customers were hit by an online banking and ATM blackout which left potentially millions unable to pay for goods and services or receive payments.
To make matters worse, only a day after it claimed to have resolved the problems, NatWest customers were hit by more internet banking issues after a cyber-attack knocked the bank's website down for an hour.
A week later, Ulster Bank customers were stung by another IT glitch.
RBS chief executive Ross McEwan blamed years of IT infrastructure neglect due to investment from his predecessors.
The bank pledged to compensate affected customers.
History of problems
RBS and Natwest are no strangers to technical faults for consumer banking services.
In August 2012, RBS revealed that it had put aside £125m to compensate thousands of customers affected by a two-week computer breakdown, which led to millions of customers being stranded without unable to pay for outgoing bills.
In April 2013, Britain's financial watchdog said it will investigate RBS over its 2012 computer failure that left millions of customers unable to access their accounts.