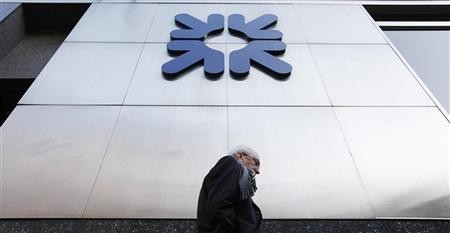 A group of investors has launched a multibillion pound lawsuit against the Royal Bank of Scotland and several former executives in a claim that the lender did not fully disclose its true financial condition prior to the government bailout.
The 12,000-strong RBOS Shareholder Action Group filed proceedings in London's High Court against former executives Fred Goodwin, Tom McKillop, Johnny Cameron, and Guy Whittaker and the bank itself Wednesday, alleging they were sold shares under false pretences.
"Today represents a giant step forward for the many thousands of ordinary people who lost money as the result of inexcusable actions taken by banks and their directors in the financial crisis. Now, for the first time, some of these directors will have to answer for their actions in a British Court," says a spokesperson for the action group in an emailed statement.
In October last year, IBTimes UK exclusively revealed that the action group was poised to launch the lawsuit once it had raised £20m worth of litigation liability cover, which is needed in order to prove that the plantiffs can pay for legal costs should it lose a case.
RBS declined to comment when contacted by IBTimes UK.
While the action group is comprised of mainly of retail investors including pensioners and former RBS workers, over 100 institutional investors who lost money in the RBS 2008 rights issue, are part of the collective action.
The group is suing the bank and former executives for apparently misleading shareholders by "misrepresenting the underlying strength of the bank and omitting critical information from the 2008 Rights Issue prospectus.
"This means that RBS will be liable for the losses incurred on shares subscribed in the rights issue, by reason of breaches of Section 90 of the Financial Services and Markets Act 2000," says the group's statement.
In 2008, RBS raised £12bn in its rights issue but was soon bailed out by the government, which has led to investors losing over 90 percent of their money since then.
The bank is now 83 percent owned by the taxpayer.
Representatives at RBS were not immediately available for comment.