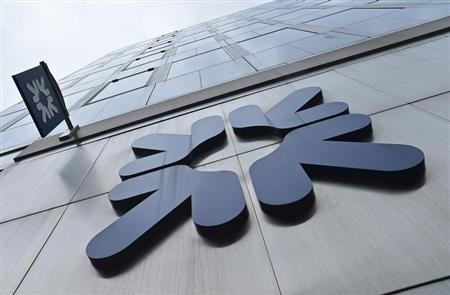 The Royal Bank of Scotland's shares have plunged by nearly 7% on the market open after the part-nationalised lender reported a £8.2bn loss for 2013.
The RBS stock price fell to just over 330p while analysts at Morgan Stanley downgraded the target price to 300p from 323p.
RBS received a taxpayer funded £45bn (€54bn, $73bn) bailout in 2008, which eventually led it to be 81% owned by the government.