David Coulthard is certain that the buzz surrounding Formula 1 at the moment is far greater than it was in the last few years under the reign of Bernie Ecclestone.
Liberty Media bought the rights for the sport in an $8bn (£6.2bn) takeover before the start of the current campaign and Chase Carey was appointed the new CEO and executive director. The American, who replaced Ecclestone, was adamant that they want to make the sport more reachable to fans across the globe.
The new owners were keen to make Formula 1 an event that combines entertainment and sport akin to the Super Bowl rather than keeping the focus completely on the sporting side. Heineken, who announced their multi-year deal in 2016, have taken their participation to a new level this season to improve fan interaction and involvement. They have organised events and fan festivals at the racing venues to bring people together to enjoy all three days of the race weekend, rather than just race day — with their campaign 'More than a Race'.
Coulthard, a former McLaren and Red Bull Racing driver, believes the new outlook has generated excitement for the future of the sport and is confident that Liberty Media's new approach, which will increase the fan base across the world, will attract new sponsors and promoters.
"There's no question that there is a real energy and feeling of excitement about the future of F1. Part of that is undoubtedly being helped by Heineken, not only branding around the circuits but putting their money where their mouth is in terms of creating fan festivals around town and bringing people together, including people who perhaps hadn't engaged in F1 but are becoming curious and becoming fans because F1 is more than just a race," Coulthard, who is a Heineken brand ambassador, told IBTimes UK, following the Italian Grand Prix in Monza.
"We know that because we've been doing it a long time, travelling to all these places around the world, there's a buzz and an energy that F1 has come to town, and that starts at the beginning of the week. To have an outlet and a location where people can do that amongst likeminded individuals is a fantastic opportunity for Heineken and F1.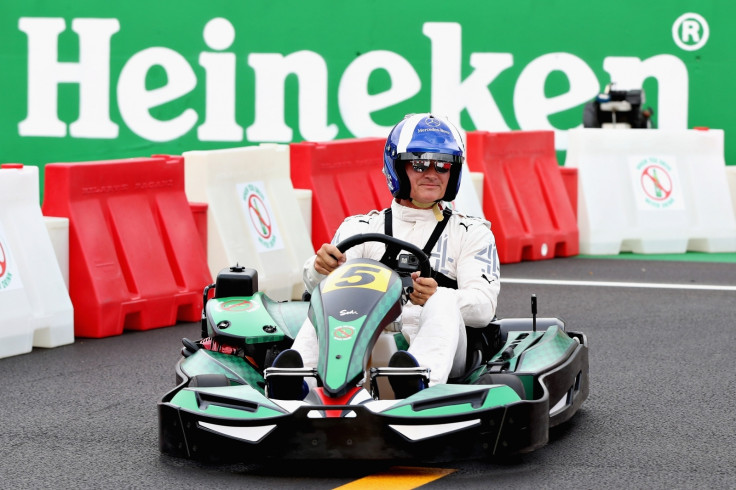 "Liberty media and the new management team that have been put in place are all about delivering value for fans and promoters, and of course ultimately for their business. They realise the way you do that is to grow the sport, and to do that you need to grow the fan base, making it even more attractive to partners, sponsors, and promoters around the world," the Scot explained.