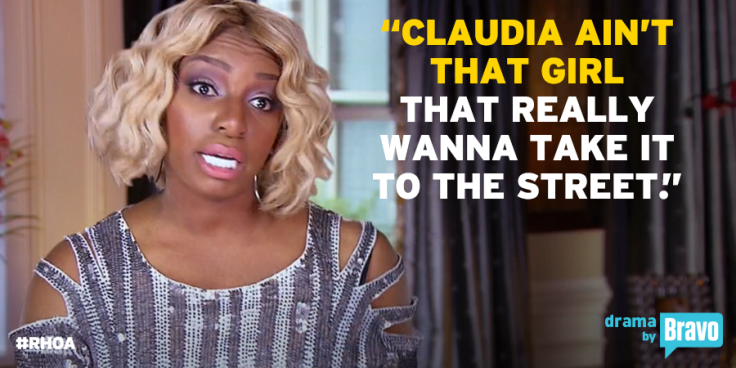 Claudia Jordan has been fired from Real Housewives Of Atlanta because of her feud with NeNe Leaks.
According to TMZ, "Claudia Jordan learned the hard way not to mess with Nene Leakes, because she's been fired." Producers gave her the axe this week and the report said the reality star didn't see it coming.
"Jordan got a lot of face time last season by standing up to the show's O.G. Nene Leakes. Fact is, Kenya Moore also mouthed off to Nene, but she's earned her stripes over time," the report said.
The new season begins filming in July in Atlanta. Bravo hasn't decided if Claudia can come back for guest appearances in season 8.
Previously, in Andy Cohen's What Happens Live, Claudia Jordan told the host why NeNe Leakes' "half-breed" comment was the most offensive thing she said during their fight in Puerto.
The duo have engaged in a verbal duel several times in the Bravo show. During the reunion show of RHOA season 7, NeNe opened up about the feud between her and Claudia, claiming that her decision to call Claudia a "half-breed" had nothing to do with the ongoing argument between them.
Claudia replied that she didn't think NeNe was complimenting her for saying she's "baricial." She also added that she is fine with herself and she's proud of not full of something.
Previously, Lalate News reported that NeNe Leakes, Kenya and Kandi are confirmed for Real Housewives Of Atlanta' season eight.
The website also claimed, "Sheree [Whitfield] is not joining RHOA, [and] producers are likely to give NeNe Leakes two to three full housewife allies on the show, to even out the balances."