Real Housewives of Atlanta: Watch NeNe Leakes' walk out from RHOA reunion episode live online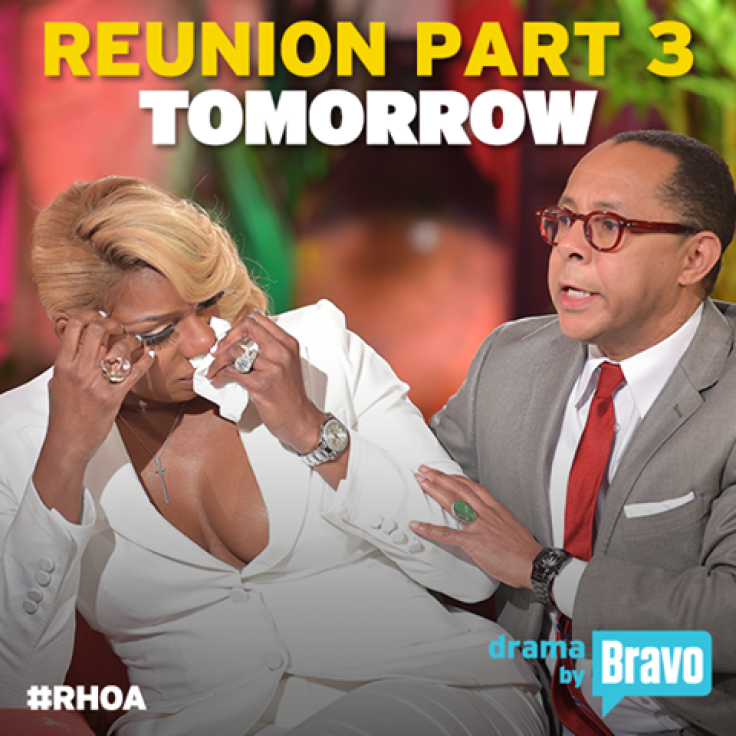 Part 3 of Real housewives of Atlanta reunion episode will air on Sunday, 10 May, at 8pm on Bravo.
Click here to watch the RHOA reunion episode via live stream or click here to watch it online.
RHOA fans have known for weeks that NeNe Leakes walked off the reunion show sets after breaking down over her strained relationship with her mother. But in a preview clip form the reunion finale, fans can see what really pushed her to cry and walk out from the sets.
A new promo clip shows, Kenya Moore attempting to bond with her RHOA nemesis, NeNe, over the fact that they both are estranged from their mothers.
"You think we're all against you. We have our fights, we have our arguments, things are said and you feel like we don't like you or we don't love you. But we don't want to be at that same place with you. We want to move on," Moore says in the promo video.
She then tells Leakes that learning about her issues with her mother shows that the two have similar life experiences, she was not initially aware of.
"I think by hearing your story right now. We have a lot more in common than you want to even admit," Moore says.
"You don't have a relationship with your mother. You felt abandoned. We're very strong women. I think we know that about each other," she added.
After this we see Leakes sobbing and then she gets up from her chair and walks off the set.
"There was no storm-off, but something very dramatic happened when Dr. Jeff came on," RHOA host Cohen said during a recent installment of his Ask Andy series on the Watch What Happens Live website.
"I learned a lot. You know, the interesting thing is, it was really dramatic, but they were all really...listening to each other," he teased.
© Copyright IBTimes 2023. All rights reserved.