A Real IRA leader has been convicted of plotting a bomb attack during the state visit of Prince Charles to Ireland two years ago.
Seamus McGrane, 63, from County Louth, was found guilty of directing the activities of a terrorist organisation between the dates of April 19 and May 13, 2015.
He was also found guilty of being a member of an unlawful organisation at Dublin's Special Criminal Court. McGrane had denied both charges.
McGrane and dissident republican Donal Ó Coisdealbha, 25, met a number of times at the popular Dublin pub the Coachman's Inn from January 2015, to discuss an attack during the royal visit which began on 19 May of that year.
But Garda detectives [Irish police] became aware of the plot and bugged the pub for their meetings in April and May.
McGrane was heard discussing explosives and a target of "military significance".
He told Ó Coisdealbha, an engineering graduate who worked in a biomedical company at NUI Maynooth at the time, to "reactivate the science graduate" to get advice on explosives.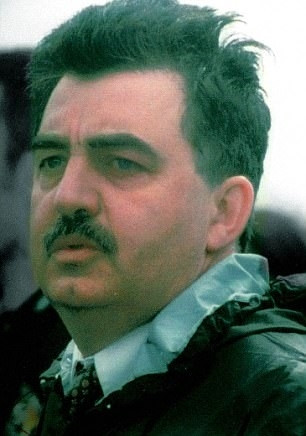 He also told the younger man to contact 'motorbike man' to collect the explosives, to clean out the cylinder and return the bike, not to dispose of it.
Arsenal of weapons
The court heard McGrane tell Ó Coisdealbha: "Go with whatever plan you wish. I think he's coming on the 19th [a reference to Prince Charles]. I don't like an embarrassment."
Gardaí detectives searched McGrane's home and land linked to him in Louth and Wexford, and found what judge Isobel Kennedy described as "a veritable arsenal of weapons and explosives". The haul included ammunition, a revolver, mortar parts and bomb-making components.
Judge Kennedy, presiding, and sitting with Judge Sinéad Ní Chúlachain and Judge Cormac Dunne, in a non-jury court remanded McGrane in custody for sentencing on 14 November.
Donal Ó Coisdealbha, from Dublin, was found guilty of acting on McGrane's directions and was sentenced to five-and-a-half years in prison last December.
During his visit Prince Charles went to County Sligo where his great-uncle Lord Mountbatten was killed in a Provisional IRA bombing in 1979. The trip was the first time he had visited the site of the murders in Mullaghmore Harbour.
In a speech at the time, the prince said the murder of Lord Mountbatten and three others had given him a deep understanding of how people affected by the Troubles across the island of Ireland had suffered.