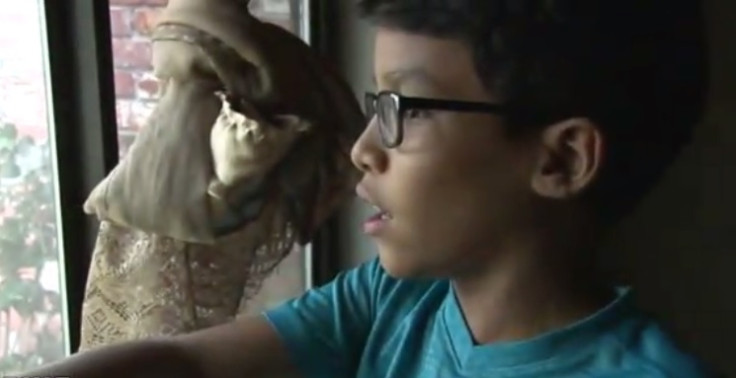 A 10-yer-old boy fought off a would-be abductor who attacked him and tried to drag him from his home. Sebastian Solache was playing in the driveway of his house in Hall County in the US state of Georgia when a man grabbed him from behind and tried to snatch the boy.
The incident happened while Sebastian's mum, Flor, was cooking inside the family home in broad daylight on Thursday afternoon (31 August). But the schoolboy managed to dig an elbow into the man's ribs, which prompted the suspect to throw him to the ground and take off.
The young boy, who has three years of karate training, used what he knew to protect himself from the stranger.
"He dragged me and I elbowed him in the ribs and from there he just slammed me on the floor and ran," Sebastian said. "I was proud of myself that I was able to escape."
Flor said she could not hear her son's screams but saw the man, described as white, with dark pants, a white shirt with a black cloth covering his face, running away.
"I was fixing them something to eat when I heard him slam the door and lock it. He was just crying, having a panic attack," she said. "He told me, 'somebody tried to take me, mommy.' I'm just terrified."
Hall County Sheriff's deputy Stephen Wilbanks said parents should remain vigilant until the suspect is found and while they investigate why Sebastian was targeted. He said Sebastian that by screaming and fighting back, Sebastian had saved his own life
"There's nothing in our initial information that we've developed that indicates that it's a connection from a family member or someone who is known to the child," Wilbanks said.
He added: "We're paying a great deal of attention to the incident and trying to get this individual identified and off the street
"Criminals and predators such as this are looking for easy prey. Our advice is, don't be that victim, fight with everything you have."