Real Madrid coach José Mourinho will not continue at the Santiago Bernabeu beyond this summer, according to Spanish newspaper AS.
The report quotes Manuel Alvarez, president of Club Deportivo Canillas - a lower division Spanish club - as saying the Portuguese specifically told him he will not continue with the nine-time European champions next year. Mourinho was visiting Canillas, where his son, José Junior, trains.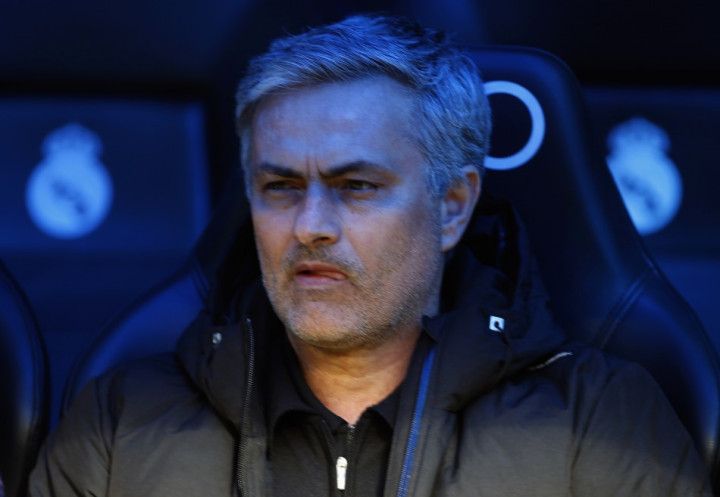 Alvarez later told Spanish radio station La COPE that Mourinho met with him and members of the Canillas' coaching staff to offer advice on training sessions. And that was when, according to some sources, Mourinho produced a photograph of Chelsea first team players celebrating a trophy aboard the team bus and said: "I'll be up on that bus next season".
"He said jokingly and seriously, so I do not know clearly what he meant. He did not say where he would go because we did not ask more. We just talked to him about Madrid to see if we can get some tickets to the Champions League!" Alvarez continued.
The 50-year-old ex-Chelsea boss is in his third season at the Bernabeu but has reportedly had major disagreements with key first team players this year, despite a record-setting La Liga win in 2012. Only days after a 4-1 defeat of Mallorca in the final game of the campaign, Mourinho extended his contract with the club; the present deal expires in 2016.
Reports of an unsettled Mourinho swiftly grew to include a potentially famous return to Stamford Bridge and Chelsea and those appeared to be backed by comments from the man himself, made earlier in March.
Meanwhile, Alvarez was quick to add that he did not want Mourinho to leave Spanish football. He claimed the presence of the Portuguese served to elevate the profile of the sport in the country.
"If Mou leaves, it will be a great loss for Spanish football. [Real president] Florentino [Perez], I hope, will fix it for the sake of the club," he concluded.
Mourinho and Monaco?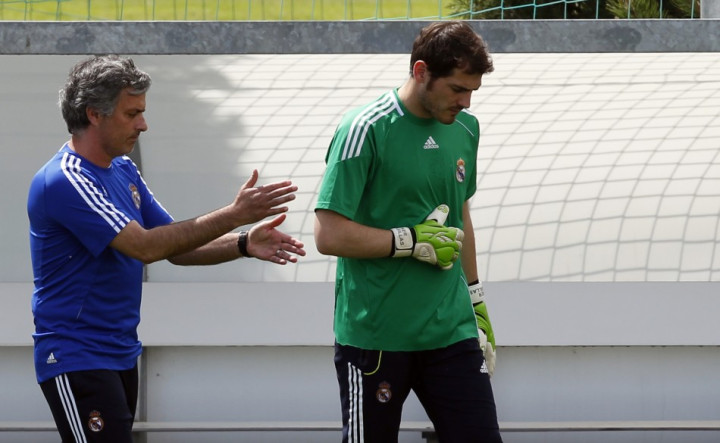 If Alvarez's comments are genuine and Mourinho has indeed let the cat out of the bag, then the Mirror's report of interest from Ligue 2 club AS Monaco is extremely interesting.
The French club is owned by a Russian billionaire - Dmitry Rybolovlev - and although are presently in the second division of the country, they will almost certainly return to Ligue 1 for next season. And the capture of arguably the most wanted football manager in Europe will serve a much stronger statement of intent than the signing of any one player.
A move to Monaco sounds, on the face of it, an outrageous proposition. But high-profile managers and players have made unexpected transfers for large salaries and Rybolovlev can, quite easily, match the £12m per year demand Mourinho reportedly made to return to west London.
Substantial transfer fees for key targets are also unlikely to be a stumbling block with yet another Russian billionaire's backing and the challenge of leading Monaco to a Champions League win is one that Mourinho will likely relish.
But with continued attention from Ligue 1 leaders Paris St Germain and Chelsea, and not to mention the prospect of replacing Sir Alex Ferguson at Manchester United, Monaco may just be elbowed aside in their pursuit.