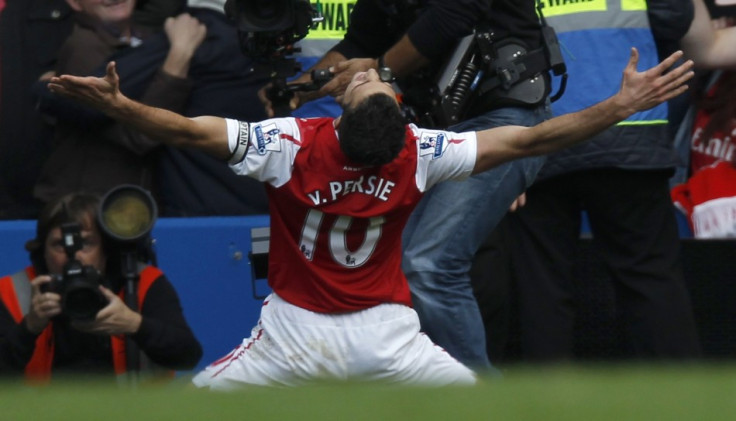 Arsenal chairman Peter Hill-Wood says he does not expect to open negotiations with captain Robin van Persie over a new contract until the end of the season.
The 28-year-old striker's current deal at the Emirates expires in June 2013 but the player has refused to discuss an extension until next summer.
"He doesn't want to talk about it at the moment and we are not troubling him," Hill-Wood told the Daily Star. "I think we will approach him near the end of the season.
"But we obviously hope that he will sign a new contract - I don't see why he should not. I can't believe he is unhappy with us."
However, Arsenal could be forced to deflect unwanted attention from a number of top European clubs when the transfer window re-opens in January.
Real Madrid, Manchester City and Inter Milan have all been linked with the Gunners' captain, who has scored 11 goals in the Premier League this season.