Rafael Benitez says Real Madrid deserve praise for the way they responded to going down to 10 men against Valencia at the weekend. With the score level at 1-1, Croatian midfielder Mateo Kovacic was given a straight red card for a wild lunge at Joao Cancelo mid-way through the second half at the Mestalla.
Real rallied after the sending off, however, and took the lead through a Gareth Bale goal in the 82nd minute, only to see it cancelled seconds later by a Paco Alcacer strike. The result extended Madrid's winless run away from the Santiago Bernabeu to three matches, but Benitez said he was pleased with what he saw from his players.
"It was a really good performance in the first half and a lot of positives after we went down to 10 men. In the end we could have won but we could have lost too," Benitez told the club's official website.
"There must be a special mention for the effort and hard work of the team. We saw a good team that with 10 men stood up and was counted, and we could have gone on to win the game."
The former Chelsea and Inter Milan boss continued: "When you're playing with 10 men and you manage to get in front you must try to be together, compact and switched on.
"Unfortunately we've conceded too soon and there was nothing we could do. Maybe we were lacking a bit of concentration after we went 2-1 up or maybe the opposition reacted very well."
'Best performance'
Meanwhile, Valencia boss Gary Neville also paid tribute to his players after the match, describing it as the best performance since he took charge at the Mestalla.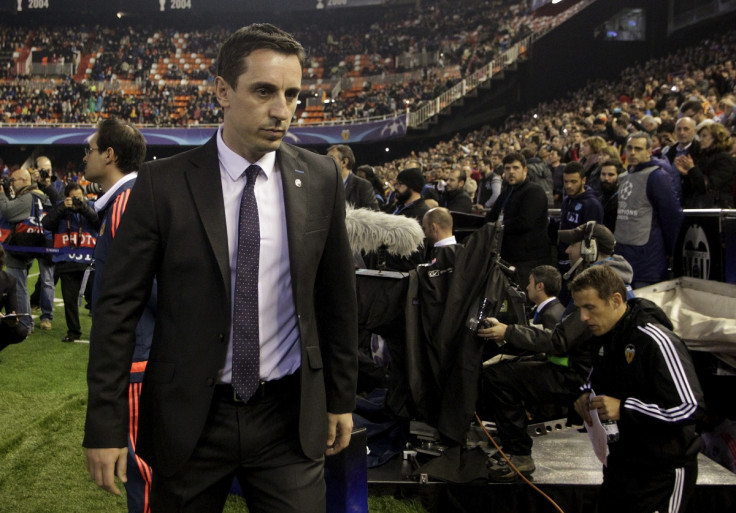 "We found things hard at the beginning, but later we played well and we gave Madrid problems. This was the best performance we've had so far over 90 minutes," the former Manchester United defender stated.
"We wanted to win, and to win you need to avoid counter attacks. It's not in my nature to settle for anything, and you have to take risks to win games. I am the head coach of a huge club."