Real Madrid's assistant coach Zinedine Zidane believes that Mesut Ozil's departure to Arsenal is a show of weakness on his part, as he did not have the determination to fight for a place in the squad. Gareth Bale's arrival would have made it difficult for Ozil to make the starting line-up and a move to England ascertained that he will not be relegated to the bench.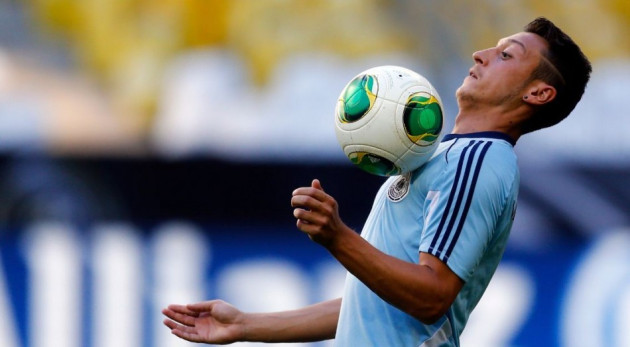 "Ozil decided to leave. He is a good player who has given us so much so we wish him well. There are players who have responded with strength and will to fight for a place, but not everyone reacted the same. [Angel] Di Maria responded well and wanted to fight," Zidane said.
The comments are unlikely to please Ozil who worships the Frenchman as his idol and has gone on record saying that he used to copy his moves from youtube. The midfielder spent three years in Real Madrid and worked with Zidane who was the sporting director at the club.
"As a playmaker in central midfield is where I can really express my talent. I started off as a forward but it wasn't my thing. I didn't get enough possession of the ball. I didn't participate and my coaches realised that I was happiest playing no.10. And there is a very easy explanation behind it: Zinedine Zidane - he is my idol. I've always been fascinated by him", he told Marca earlier this year.
"I first came across Zidane in the 1998 World Cup in France. From then on I always chose Real Madrid or France whenever I played video games, because of Zidane, of course. Whenever I saw him make a move, I would go straight to YouTube. I'd type in Zinedine Zidane and watch him thinking "I have to replicate that on the pitch." I managed to copy his moves pretty quickly", he added.
Ozil was officially unveiled as an Arsenal player on Thursday in a press conference and is likely to start his first game for the Gunners at the Stadium on Light against Sunderland. He is expected to take up the number 10 role behind Olivier Giroud, with Santi Cazorla starting on the left.