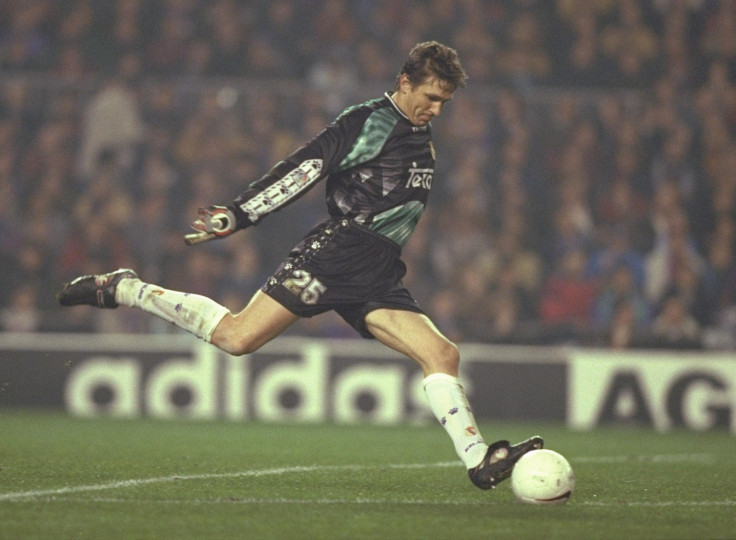 Bodo Illgner was one of the most iconic and successful goalkeepers in the eighties and nineties. He arrived at Real Madrid six years after lifting the 1990 World Cup with Germany but while he enjoyed some fantastic years at Köln, he did not have the opportunity to lift club trophies in Germany. But it took him just one year to address that in Spain.
Speaking to IBTimes UK, he analyses Saturday's (3 June) Champions League final between Los Blancos and Juventus.
It is exactly the same final Real Madrid won in 1998, with the 50-year-old in the starting XI that evening. "Real Madrid was a very special club for me although I must admit my years at Köln, when we clashed for the titles with Bayern Munich, were fantastic as well. We had five players playing for the German national team when we won the 1990 World Cup, I enjoyed it very much.
"Later on, the club was not able to keep pace, the chance to sign for Real Madrid was fascinating for me. The stadium and fans were simply fantastic, what an atmosphere Santiago Bernabéu has! During my best years at Köln I was not able to win a title and just a year after arriving at Spain I won La Liga and then the Champions League the following season."
Some might say Real Madrid are not carrying as much pressure as Juventus in the Cardiff final, taking into account the fact they have won the trophy twice in the last three years. But obviously, those people do not know how Real Madrid works. "Twenty years ago, when I arrived at Madrid, the club was not playing in European competitions. Still, people were telling us: 'You must win the Champions League'. They wanted the seventh title badly. I thought: 'Well, step by step, first let's win La Liga.' The club had not lifted the European trophy since 1966, it was really, really necessary for us to beat Juventus in 1998."
Real Madrid won 1-0 with a goal from Pedja Mijatovic that night, rescuing their campaign after finishing fourth in Spain's top flight. It was a tough season and a tough match. "Juventus were the favourites, with big players such as Zinedine Zidane and Alessandro del Piero. Definitely, we felt the pressure, the pressure was there. It was huge for us because we performed horribly in La Liga.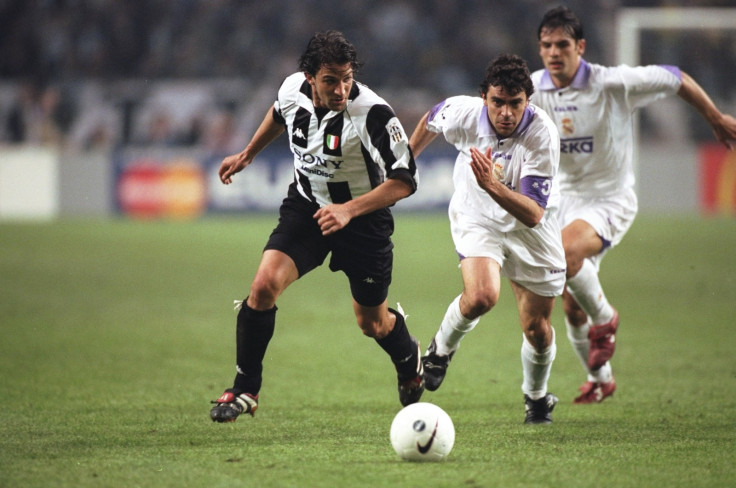 "The big chance to save the season was that huge win at the Amsterdam Arena. The pressure was very, very high, the Santiago Bernabéu is a stadium where you feel the pressure but I also felt the support of the coach, Fabio Capello, and I felt very confident. I think that it helped that, in the beginning, I was not able to understand or read everything."
This time, the odds are against Juventus. Real Madrid have been widely backed to lift the trophy but Illgner is wary of the favourite label. "Chances are 50-50 for both clubs. We were the outsiders in 1998 and right now I would be tempted to say Real Madrid are favourites but again... look what happened 19 years ago. Nobody has lifted the trophy twice in a row, that speaks in favour of Real Madrid and you can realise what the club is really doing. What I can say is that the will, the spirit Real Madrid has in this competition, makes them favourites."
Much has been written about Zidane during his tenure as a manager. But many subscribe to Illgner's view on how the Frenchman has handled this season. "The rotation has been great. But always keep in mind that in order to rotate, you need good players. And in that so called B-team or second-choice team, there are superb players who are performing really well whenever they show why they are at the club. It is important to remark how the club has handled Cristiano Ronaldo. He is much fresher than any other previous seasons, he is at peak form and I think he will be much more important than years before at this stage of the season."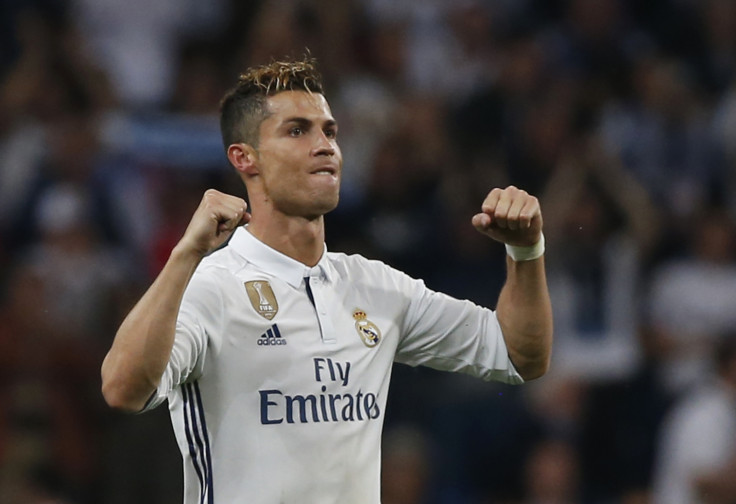 Illgner also speaks highly of one of his compatriots at his former club. "Toni Kroos is the best midfielder in the world alongside Luka Modric and Andrés Iniesta. It is hard to define him because even though he is a pretty offensive player he has more defensive duties at Real Madrid. Due to the number of offensive players [around him], Kroos has to make some sacrifices, and sometimes it is not as visible, but definitely, he is a superb player".
Times are changing
Born in Koblenz, Illgner was among the best goalkeepers in the world during his two decades at the top. But times are changing in football. "The game is getting faster and faster and if you see now games from the 90s, 80s, or 70s, the difference in speed is acceptable. The ban on the back pass had a big impact on the game and, moreover, for goalkeepers. Because right now, with the exception of Gianluigi Buffon or Iker Casillas, who grew up with the previous rules, the rest of the best goalkeepers in the world are getting better and better with their feet, almost like an outfield player. Plus, if you compare my era with football nowadays, you realise that the sporting companies are developing footballs that are more difficult for goalkeepers to catch.
"I hope that Real Madrid put pressure, high pressure, on Juventus' defence; I think that their three defenders are not the best with the ball at their feet. In fact, that was the key to our 1998 victory against Juventus. We had better footballers in the defence, such as Fernando Hierro or Manolo Sanchís, and Juventus did not have those kind of players in the back. I think that will be the key. Scoring right away from the beginning would be fantastic, but I fear that we see a long 0-0 game."