Real Madrid's Stadium to be Renamed 'IPIC Bernabeu or CEPSA Bernabeu'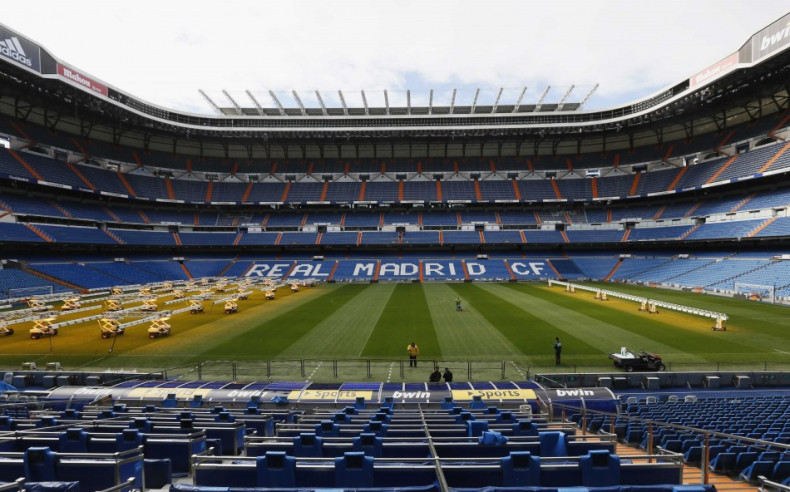 Real Madrid president Florentio Perez has let slip that the club's iconic Santiago Bernabeu stadium will be renamed as either IPIC Bernabeu or CEPSA Bernabeu.
The La Liga giant has long been looking for a sponsor to become affiliated with the club's Madrid based stadium, which is home to superstars such as Cristiano Ronaldo and Gareth Bale, and it would seem that it has whittled down its options.
In October, the European champions announced a deal with Abu Dhabi energy firm International Petroleum Investment Company (IPIC) to help fund the redevelopment of the 80,000 capacity stadium.
IPIC's Spanish affiliate is Compania Espanola de Petroleos (CEPSA), which is the other possible company to have its name added to the stadium.
Perez was caught on Spanish TV show El Chiringuito de Neox's cameras discussing the rebranding.
"We are going to put IPIC Bernabeu or whatever they want ... or CEPSA Bernabeu," he said.
Earlier in 2014, Perez unveiled a €500m (£392m, $642m) plan that would see a retractable roof installed on the stadium and a hotel, shopping complex and leisure centre situated next to the ground.
The funds that the club has received from IPIC – although financial details were not disclosed - will be put towards Perez's renovation project.