Rebecca Adlington was unable to defend her 800m freestyle Olympic title after 15-year-old American Katie Ledecky stormed to gold with a stunning performance.
The Brit was hoping to repeat her gold medal-winning feat of four years ago in Beijing, but it was not to be. Ledecky set off at a pace so fast that for much of the race she looked likely to set a new world record.
In the event, she fell short of Adlington's world record but did take the gold medal, finishing well ahead of Mireia Belmonte Garcia of Spain.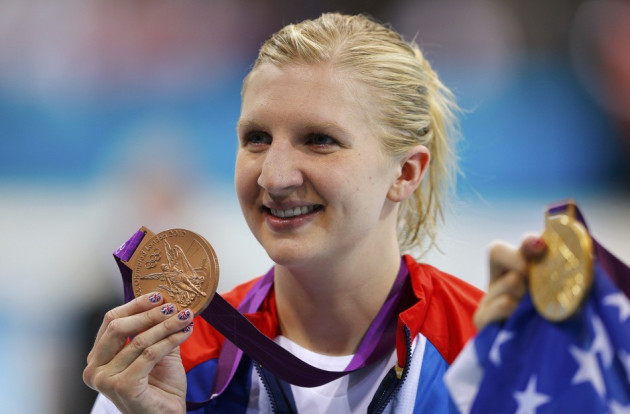 "It's one of those things that the 800m was my event. The pressure and everything, the expectation has been a battle going into this meeting," said Adlington.
"I would have liked the time to have been quicker, I'm not going to lie. I don't know what happened, obviously everything has caught up with me."
It was the second bronze of the London 2012 Games for Adlington after her medal in the 400m freestyle earlier this week.
Many had believed that it would be between Adlington and her long-term rival Lotte Friis of Denmark, but the latter was blown away by the pace and finished in fifth place.
"I knew not to write anybody off for this race. But I think maybe the pressure got to me. I'm normally pretty strong on the back 50, but I didn't have anything left," added Adlington.
"I gave it absolutely everything. Everyone expected me to win tonight. I've had to take myself off Twitter the past day because it's so hard with all the pressure. But I hope I've not disappointed anyone."