Rebekah Brooks' former head of security said he intends to reveal secrets about Rupert Murdoch's newspaper empire which will "shock everybody" following her return to News UK.
Brooks was re-appointed as chief executive of News UK – formerly News International – four years after she resigned from the role in the wake of the phone hacking scandal which resulted in the closure of the News of the World (NotW).
The day after confirmation of her appointment, Mark Hanna, who was cleared of all phone hacking charges along with Brooks and her husband Charlie, uploaded a video onto YouTube in which he promises to let it be known how "underhanded" Murdoch and Brooks were while running News UK.
Hanna described how he has access to information about allegedly illegal actives at the company as he was "extremely close to some of those that pull the strings" and sat in the dock every day during the eight-month phone hacking trial with suspects such as Andy Coulson, Clive Goodman and Ian Edmondson.
"Conversations took place, notes were taken and even confessions were made," Hanna said. He added: "It is evident people are up in arms over her returning under the Murdoch umbrella four years after resigning due to the police investigation into phone hacking and the closure of the News of the World.
"Some have quoted this is two fingers up to the nation and those who were victims of the company's illegal activities. To me, as previous director of group security, this is Murdoch's middle finger being shoved right in my face after standing trial with her and others in what was classed as the trial of the century during which it was widely accepted that I should have never of been involved.
"I am now standing up against those that sit back and treat us all with contempt – the Murdochs and Brooks of the world.
"Very soon I intend to make it known just how underhanded they have been and despite whistleblowing by myself they have ignored numerous warnings of potential illegal activity."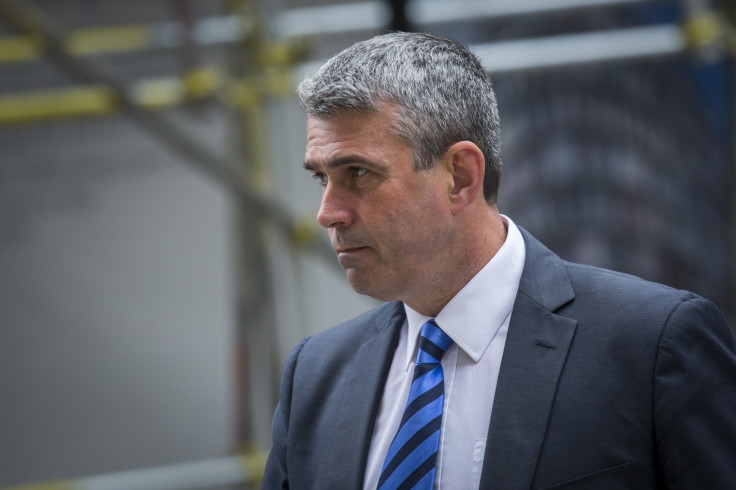 He added: "I intend to tell you everything that I know which I am sure will shock everybody as well as revealing what it was like working in what was, or is certainly becoming, one of the most hated organisations in the UK, if not the world.
"In summary, I feel passionate about the journey I have had to, and continue to endure, at the hands of the Murdoch empire as well as their continual disregard for the general public's right to know the truth."
A spokesperson for News UK told IB Times UK: "Mark Hanna has been through an exceptionally difficult time. He was acquitted in court and, throughout the trial, we supported him and paid his substantial legal fees. We also continued to pay his salary and bonuses and provided other financial support throughout his trial and afterwards. When he said he wished to return, we offered him a comparable position with the company.
"Despite all our efforts to find a resolution with Mark, the matter is now before an employment tribunal, a fair and independent proceeding, where the company will defend itself vigorously. We consider his YouTube video to be an attempt to force News UK into offering an unreasonable financial settlement. Of course, we completely reject his accusations of illegal conduct."