January 2003
Andy Coulson replaces Rebekah Brooks as editor of the News of the World (NotW). Two years later it is awarded Newspaper of the Year at the British Press Awards.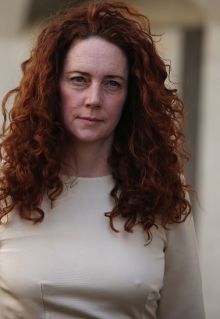 November 2005
Clive Goodman, the paper's royal editor, is arrested on suspicion of phone hacking following suspicions about how he obtained a story regarding a knee injury suffered by Prince William. Glenn Mulcaire, a private investigator hired by the NotW, is also arrested.
January 2007
Both Goodman and Mulcaire are jailed after being found guilty of phone hacking, forcing Coulson to resign as editor. News International executives downplays the actions of Goodman as that of "one rogue reporter".
May 2007
A Press Complaints Commission (PCC) report into phone hacking rules that neither Coulson nor anyone else at the newspaper were aware of Goodman's illegal activities. By the end of May, it is announced David Cameron, then leader of the opposition, has hired Coulson to be Conservative Party's director of communications.
July 2009
It is first reported by the Guardian that as many as 3,000 people, including actor Jude Law and former deputy prime minister John Prescott, may have had their phones hack by NotW reporters with the knowledge of Coulson and other senior staff.
Coulson again insists to the MPs on the Culture, Media and Sport Committee that he was not aware of any phone hacking taking place at the NotW under his editorship.
February 2010
A House of Commons Culture, Media and Sports Committee report says it is "inconceivable" that no one other than Goodman and Mulcaire were aware that phone hacking was going on at the paper.
September 2010
An article by the New York Times quotes former NotW reporter Sean Hoare as saying Coulson "actively encouraged" him to hack phones, describing the practice as an "endemic" at the paper.
MPs ask parliament's standards watchdog to begin a new investigation into phone hacking claims at the NotW.
November 2010
Coulson is interviewed as a witness by police in November over phone hacking allegations, but is neither arrested nor cautioned.
January 2011
NotW's suspends news editor Ian Edmondson over allegations he hacked the phone of actress Sienna Miller between 2005-06.
Coulson resigns from his role as spin doctor for Cameron, who was elected prime minister by that point. He says attention surrounding the phone hacking allegations made it difficult to concentrate on his role.
Later that month, Met Police launch Operation Weeting – the inquiry into phone hacking allegations.
April 2011
Three former NotW journalists – Edmondson, Neville Thurlbeck and James Weatherup – are first people to be arrested under Operation Weeting.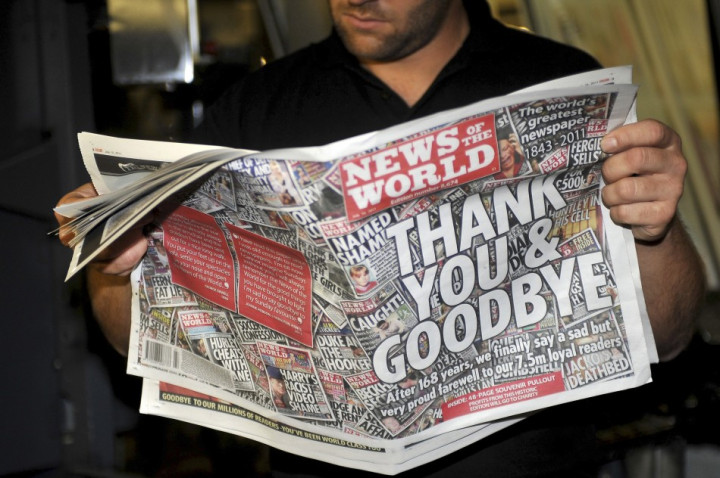 July 2011
The Guardian reports allegations that phone messages of murdered schoolgirl Mily Dowler were hacked by the NotW while police were searching for her.
In the wake of the revelations described as "disgusting" by Cameron, on 7 July the NotW announces it will close after 168 years. The very next day, Coulson is arrested on suspicion of phone hacking and making illegal payments to police.
Nov 2011
The Leveson Inquiry into "culture, practices and ethics of the press" begins.
July 2012
Coulson is charged with conspiring to hack phones, along with Rebekah Brooks.
November 2012
Brooks and Coulson charged with conspiring to pay public officials in exchange for stories and information.
Lord Leveson publishes his report into press ethics. He singles out NotW as having "lost its way" in relation to phone hacking, but also criticises other papers for "prioritising sensational stories, almost irrespective of the harm the stories may cause and the rights of those who would be affected."
October 2013.
The phone hacking trial begins. Judge John Saunders tells the jury that as well as the defendants British justice is on trial. It would go on to become one of the longest and most expensive trials in British criminal history.
June 2014
Coulson is convicted of phone hacking. Brooks is acquitted. Cameron says he is "extremely sorry" about the "bad decision" to hire Coulson.