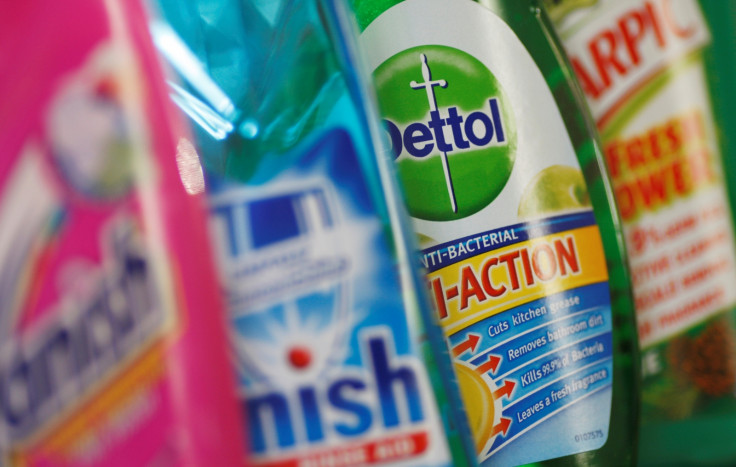 Health and hygiene products manufacturer Reckitt Benckiser said it was on track to deliver a strong performance in 2016, after revenue in the third quarter of its financial year increased sharply.
In the three month period, the FTSE 100-listed company recorded a 17% year-on-year increase in revenue to £2.56bn ($3.14bn), thanks to a positive impact from currency exchange rates. However, a series of expected headwinds, mainly in South Korea and Russia, limited like-for-like growth to 2%.
In May, the company publicly apologised for its involvement in the use of humidifier sterilisers that were linked to deadly lung injuries in Korea and Japan.
The food segment was the main driver of growth, with revenue in the business jumping 26% year-on-year on a reported basis and 6% on a like-for-like basis, while revenue from emerging markets rose 22% and 7% respectively.
Reckitt added that its business across Europe, North America and the Asia Pacific region remained resilient despite a weak consumer environment, particularly in Russia.
Among individual product categories, health and hygiene continued to outperform the other divisions, with revenues on a reported basis increasing by 17% and 21% year-on-year respectively. Revenue from home products and portfolio brands were 11% and 8% higher than in the corresponding period 12 months ago respectively, however they both fell 2% year-on-year on a like-for-like basis.
In the year to date, meanwhile, total revenue was 9% higher than in the corresponding period in 2015 to £7.1bn. On a like-for-like basis, the rate growth stood at 4%.
"In an environment where market growth rates have softened, we continue to make good strategic progress in all of our markets, particularly in India, and in China where we are driving strong development of our e-commerce channels," said group chief executive Rakesh Kapoor.
Kapoor added that the headwinds encountered in the third quarter would continue for the foreseeable future, but indicated that the company was confident of achieving revenue growth for the full year.
"These challenges will impact the near term. We are targeting full year like-for-like net revenue growth of 4%," he explained.
"We remain very confident that our medium and longer term strategic choices are right and will continue to drive shareholder returns."